NEWS
VIDEO: 'Teen Mom' Farrah Admits She Took Her Mom for Granted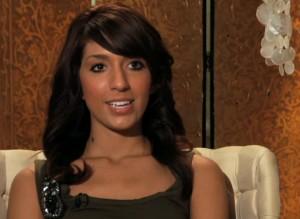 In last night's episode of Teen Mom, Farrah Abraham and her mother headed to counseling together to talk about their relationship. Now, Farrah is speaking out to MTV in an after-show interview and admitting that there were times when she took her mother for granted.
OK! COVER STORY: TEEN MOM MACI — BACK WITH RYAN!
"I would say so, Farrah told MTV News when asked if she thinks she took her mother for granted. "I really try to care about my mom and I just don't want anybody to think that I don't care. I really care. I would say I took for granted my parents or my mom in the times when I wasn't thinking about how to deal with our relationship better."
Article continues below advertisement
"I feel bad that I went out and I should have had conversations and have drilled in their head that I am responsible enough to stay at home and take care of my child," she added. "I think that's when I took things for granted and I should have dealt with it differently."
OK! NEWS: AMBER & GARY GOING THROUGH COUPLES COUNSELING AFTER TEEN MOM FIGHT
In addition, Farrah talks about rebuilding her parents' trust, how she has changed in a year and her hopes for her daughter Sophia for the future.