NEWS
VIDEO: Tina Fey Remembers Classic Kotex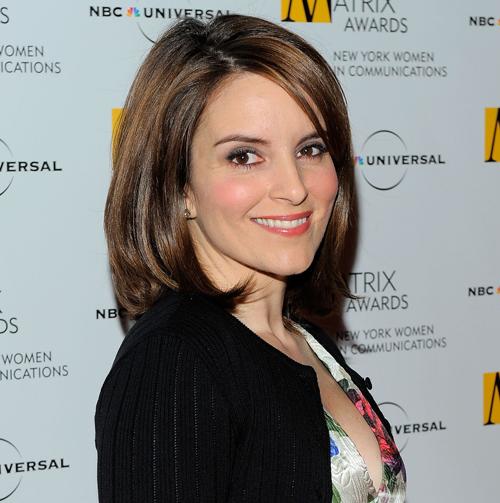 Comedian Tina Fey gave one of her classic comedic acceptance speeches on Monday for the Matrix award from the New York Women in Communications that not only mentioned Sheryl Crow's hot bod, but also Kotex.
During her speech Tina first pointed out that she and Sheryl wore matching dresses to the event, Huffington Post reports.
"If you want to see what this dress looks like on a ripsh*t surfer body, look over there," Tina said pointing to Sheryl. "I wear it with a sweater."
Article continues below advertisement
Then Tina went into a story about about how even though there were more women working at Saturday Night Live when she stared, she still had to fight to to make the commercial spoof "Kotex Classic" that men simply did not understand then.
Catch the commercial below!
Kotex Classic - watch more funny videos