NEWS
VIDEO: Tyra Banks Lusts After R-Pattz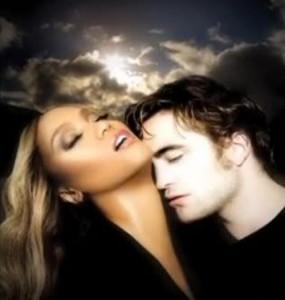 Tyra Banks is taking a bite out of the Twilight action. The talk show host/model made a humorous behind-the-scenes clip during the taping of America's Next Top Model cycle 14, revealing her secret lust for Robert Pattinson.
"I have a nice scab on my shin there. Robert Pattinson couldn't control himself. And he decided to take a bite out of my leg," Tyra joked while on the ANTM set.
Article continues below advertisement
"We have another excursion happening soon. I want him so badly but he feels that he doesn't want to take away my innocence," she continued in the humorous clips, poking fun at the relationship between famed Twilight lovers Edward Cullen (R-Pattz) and Bella Swan (Kristen Stewart).
Tyra's fellow ANTM judge, fashion stylist Jay Manuel, asked if Tyra was going to turn into a vampire now, and in true Tyra fashion, she made a variety of scary facial expressions mimicking a transformation!