NEWS
VIDEO: Usher Offers Pal Justin Bieber Dating Advice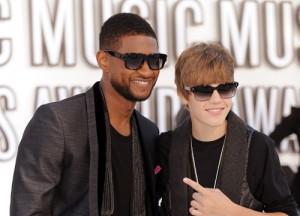 Usher loves to provide advice to his young protégé Justin Bieber. With all the young ladies swooning over the pop sensation (as well as his highly-publicized make out session with a lucky lady in the back seat of a car), Usher decided to provide some words of wisdom to the Biebs on his dating life.
At first the Grammy-winning artists joked, "Don't do it!" to Entertainment Tonight.
Article continues below advertisement
However, he followed up his quip with some more serious advice: "Dating is good. Keep dating, lots of dating!"
JB recently got pretty flirty with his female co-star in his latest music video for "U Smile."