NEWS
VIDEO: Vince Vaughn & Kevin James Team Up in 'The Dilemma'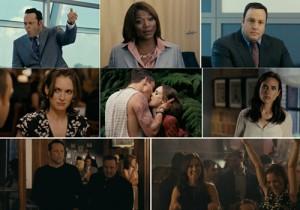 Vince Vaughn never seems to have a dilemma when it comes to his choice in movie rolls. The comedic actors portrays another funny, 30-something man in a suit with a wise-cracking best friend and hot girlfriend leading lady in the most recent comedic endeavor from Ron Howard, The Dilemma.
Vince stars opposite Kevin James, Jennifer Connelly, Winona Ryder and Channing Tatum in the film about a man who discovers his best friend's wife is having an affair (Winona's characters falls for the temptingly hot Channing — do you blame her?)
Article continues below advertisement
The Dilemma hits theaters January 2011. Catch a glimpse below!