NEWS
VIDEO: Zac Efron Talks About Condoms... Again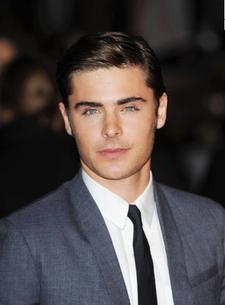 If you're a parent trying to figure out how to have "The Talk" with your kids, Zac Efron has the answer.
Apparently the secret is that, when you raise the issue of condoms, you have to put a bit of "passion" into it.
The High School Musical actor who, recently revealed his mom stuffed his Christmas stocking with them, told E! Online that David Ephron's chats about contraception really stuck in his head because he had been so animated on the subject.
Article continues below advertisement
"I just feel like my dad, at one point, had that conversation with me and my little brother, and always delivered it very well. He was very passionate about it."
The star of 17 Again, said that he thought his dad's patter was so cool that he based parts of his character in the movie -- in which he plays a forty-year-old in a 17-year-old's body -- on him.
Zac added that, despite having pulled out of the remake of Footloose, he will return to the genre that made him a star.
"I'm not done with musicals. I love them so much. It's just, at this particular moment, I think it's time to change it up. I gotta shake things up to keep it interesting for me. I don't want to be stagnant."
CHECK out the video here!