NEWS
Vote for Best Romeo and Juliet Adaptation: West Side Story or High School Musical?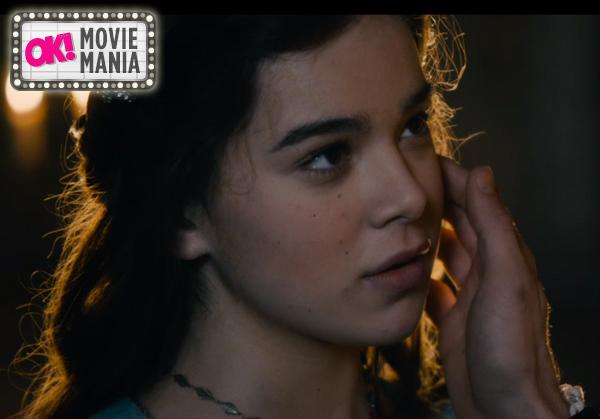 The newest adaptation of the classic Shakespeare play Romeo and Juliet is in theaters today! And while we're super excited to see cutie Hailee Steinfeld try the role on for size, the film is also an excellent opportunity to look back at some of the Romeo and Juliet interpretations over the years.
youtube=https://www.youtube.com/watch?v=fpP6osQNMh0&w=560&h=315
First up is the actual adaptation, Romeo + Juliet. The 1996 movie by Baz Luhrmann changed the way a whole generation read Shakespeare. Less snoozing, more Leonardo DiCaprio, please.
Article continues below advertisement
youtube=https://www.youtube.com/watch?v=5_QffCZs-bg&w=560&h=315
West Side Story is one of the more direct interpretations. Instead of the Capulets and the Montagues, you have the Sharks and the Jets. But there's still a balcony scene where love is declared!
Photos: Check out the best-dressed celebrities of the week!
youtube=https://www.youtube.com/watch?v=ApIjBwM0gw4&w=560&h=315
Yep, Grease totally counts. Danny and Sandy are star-crossed lovers due not to their social standing or families, but due to their moral standards. Which, when you think about it, is the biggest (realest) romantic divide of all.
youtube=https://www.youtube.com/watch?v=TFU9PUoPCy8&w=560&h=315
In Titanic, Jack didn't exactly have a family, but his love Rose definitely did, and they were not feeling very Jack + Rose = <3. Like many of the others on this list, the two were separated permanently by tragedy.
Photos: See the music that will probably win Grammys in 2014.
youtube=https://www.youtube.com/watch?v=YFEO5HP5Azs&w=560&h=315
Oh, have you forgotten that High School Musical was about two people from rival cliques falling in love? Troy was an athlete, Gabriella was... smart, and Sharpay was straight up Tybalt.
polldaddy poll=7469832
Which is your favorite movie on this list? Are you planning to see Romeo and Juliet this weekend? Do you think Hailee will make a good Juliet? Tell us in the comments below or tweet us @OKMagazine.