NEWS
WABC's Heidi Jones Suspended After Filing False Police Report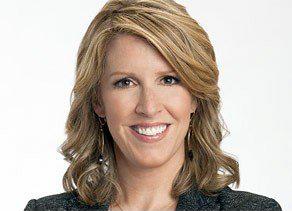 After reports revealed WABC-TV's weather woman, Heidi Jones, filed a false police reporting alleging she was the victim of an attempted rape, the NYC television station has decided to have her suspended.
OK! NEWS: NEW TALK SHOW COMING TO CBS THIS FALL
Heidi went to the police on Nov. 24 to report that in late September she had been attacked by a Hispanic man while she was jogging in Central Park, the New York Daily News reports.
Article continues below advertisement
The anchor reportedly claimed she was dragged away from the jogging path by the man who then attempted to rape her but was scared away by a passerby.
She also reported that the same man threatened her near her apartment building in late November, three days before she reported either incident to police.
"She tries to paint the picture of a stalker, but things don't add up," a source said of Heidi's reports. "We're thinking, 'She doesn't want there to be any witnesses we can talk to, so she's as vague as possible.'"
OK! NEWS: BARBARA WALTERS' "10 MOST FASCINATING PEOPLE OF 2010" RECAP
And according to the New York Post, Heidi admitted to inventing both attacks in order to gain "sympathy" for "personal and professional pressure."
Heidi has worked with WABC since 2005 and a source from the news station said, "All this trust we had is shattered. We're like a family. We feel betrayed."
Paul Callan, Heidi's lawyer, said, "Ms. Jones has had a distinguished career as a broadcast journalist and urges all concerned to refrain from jumping to conclusions about the unproven charges against her being discussed in the press."
Callan also said Heidi will enter a not guilty plea.