NEWS
'The Walking Dead' Season 2 Premiere Clip: Andrea Beats Down a Zombie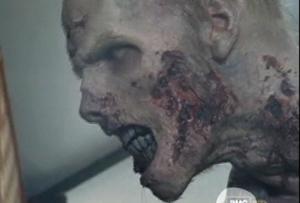 Article continues below advertisement
Last night Andrea (played by Laurie Holden) lucked out.
After a zombie stumbled into her RV, she fought for her life, and was able to defeat the villain.
Andrea was ready to die at the end of last season, but it was clear she did not want to die at the hands of a zombie.
VIDEO: WATCH 'WALKING DEAD' SNEAK PEEK PREVIEW OF SEASON 2
Watch the frightening clip, below! Are you a fan of AMC's hit?