NEWS
Wannabe Britney Lawyer Asks for Jury Trial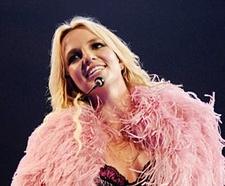 The restraining order trial of Britney Spears' former hanger-on Sam Lutfi and lawyer Jon Eardley just won't disappear from the court's docket. In the latest wrinkle, Sam and Eardley have filed legal papers contesting the orders that forbid either of them from communicating with the pop star or her family.
According to TMZ.com, the pair are now claiming that their case, which was decided by a judge in April, should have been heard by a jury of their peers and are asking for a new trial.
Article continues below advertisement
This is only the latest attempt by Lutfi and Eardley to appeal their restraining orders. Two days after the April 28 verdict was handed down, Sam's lawyer was already typing up the papers, saying, "The evidence showed it was Britney Spears reaching out to Mr. Lutfi and all he did was help her get a lawyer."