NEWS
Want to Live in Britney's House?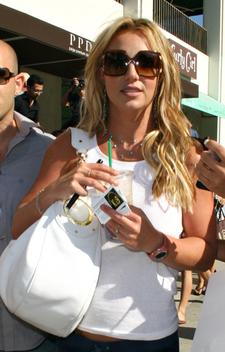 Calling all ultimate Britney Spears fans! The pop star's Italian Renaissance-inspired villa is still up for sale, and is going for a mere $6.5 million. We know what you're thinking, but that's the lowest price ever listed for the property, which Brit first put on the market in September for $7.9 million, E! reports.
The six-bedroom, six-bath, 7,5000 square-foot home in the gated community of Summit near L.A. was the scene of many of her public meltdowns in 2008, which could have stuck in the public's mind. Britney originally purchased the house for $7.1 million in 2007. She's since moved on to leasing a 10,300-square-foot home in Calabasas.
Article continues below advertisement
Go on, dig deep into those pockets and buy the ultimate piece of Britster history.