NEWS
Warrant Issued for Hayden's Arrest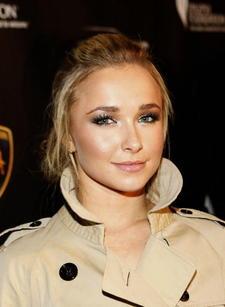 An arrest warrant has been issued for Hayden Panettiere in Japan as a
result of her Save the Whales protest in the country, E! News reports.
"I learned today that I have an arrest warrant out for me in Japan
because of what I did for Save the Whales," Hayden says.
The 18-year-old tried to be a real hero, actively campaigning
against the Japanese fishing and dolphin-hunting industry with the animal rights group Sea Shepherd by paddling
Article continues below advertisement
and crying in the waters two weeks ago, even engaging in a shoving match with fishermen.
Hayden is unsure regarding the consequences of the arrest warrant, surmising a
potential jail sentence may be in the cards, "but I doubt it… I guess they could come here and get
us, but probably not," she says.
Photographs of Hayden crying and shouting were widely publicized around the
globe, and the star could only be happy her voice and cause were being heard
and seen.
"I was very excited that people were interested in what
we did," she says. "In
this town, you tend to only get publicity for not wearing underwear or going to
rehab."