NEWS
Was Johnny Depp "Bored" by Vanessa Paradis?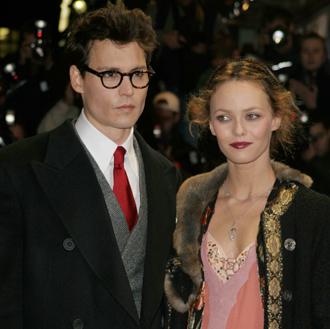 Not since Heidi Klum and Seal has a Hollywood split caused quiet as much speculation as Johnny Depp and Vanessa Paradis.
OK! NEWS: JOHNNY DEPP AND VANESSA PARADIS: IT'S OVER!
The couple who seemed idyllically happy raising their two children in the South of France, announced their split after 14 years together on Tuesday and, of course, throngs of fans wondered what went wrong.
"Johnny didn't want to be with Vanessa anymore," said a source close to the couple to RadarOnline.com "They had grown so far apart, and he wanted to be free and try new things. He was bored senseless with her, being with Vanessa was making him miserable."
Article continues below advertisement
Ouch.
"The spark had gone, and there was nothing left," the source continues. "Johnny just wants more from life and believes Vanessa deserves to be happier, too. He's not embroiled in some hot and heavy new romance, and he has no plans to jump straight into something straight away, but he is keen to have some fun again."
So who would Johnny choose as a rebound to "have some fun again" with? Not shockingly, fingers have pointed to Rum Diary co-star Amber Heard, a relatively new face on the scene who's more notorious for her bisexuality than acting.
OK! NEWS: JOHNNY DEPP AND VANESSA PARADIS HEADING FOR A SPLIT AFTER ALMOST 14 YEARS?
Regardless of the fact the pair have two children, Johnny and Vanessa never legally married which could make dividing up assets dicey.
Lawyer Robert Nachshin surmised to The Sun that Vanessa would have to file a civil suit if she feels he isn't doling out enough funds. Seeing as the actor is worth over $200 million, he estimates she'll pocket the home they shared in France and a generous lump sum as opposed to monthly payments.
The protege of Tim Burton should be able to swing it — after all, the actor has an impressive real estate portfolio, including his own island in The Bahamas, a mansion and flat in Los Angeles, a house in Paris and another bungalow in Venice, Italy.