NEWS
Was Miley Cyrus' Performance Really The Most Scandalous VMAs Moment Ever? Vote!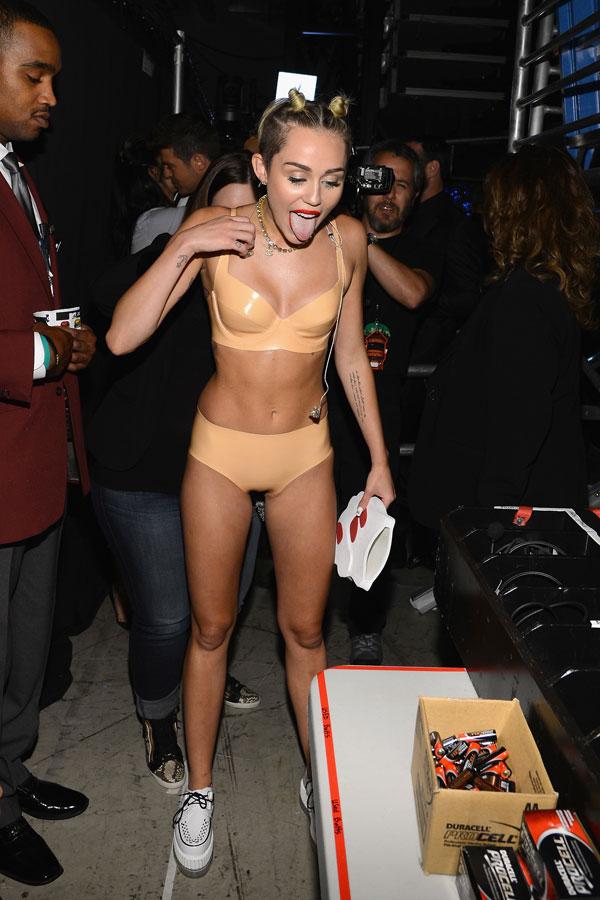 It's Tuesday, about 36 hours after the VMAs ended on Sunday night, but everyone is still talking about that Miley Cyrus' performance. But why? Sure, it was semi-inappropriate, the grinding was gross, and the vocals certainly weren't VMA-worthy. But honestly, we've seen worse at the Video Music Awards, guys. We've seen worse.
OK! News: The 50 Best Celebrity Tweets About The MTV VMAs
And we've got the proof! Take a brief look back at some of the VMA's most talked-about performances ever, and then vote below for which one really wins for most scandalous.
Article continues below advertisement
Photos: Best GIFS from the 2013 VMAs
At the very first VMAs in 1984, Madonna set the bar for scandalous with her performance of "Like a Virgin." It was pretty sexual for TV, but also pretty epic.
youtube=https://www.youtube.com/watch?v=iGeEFl4oRG8&w=480&h=360
Then in 2003, Madonna, Britney Spears and Christina Aguilera recreated that performance but added a three-way girl-on-girl kiss to top it off. Noone will ever forget this:
youtube=https://www.youtube.com/watch?v=Rnzx0sF9pDo&w=640&h=360
In 2001, Britney Spears performed with a live snake on TV. Animal activists were not happy, but Britney fans were mucho impressed. But honestly? I think the lip-synching was way more inappropriate...
youtube=https://www.youtube.com/watch?v=o6hZ7MW_bHc&w=640&h=360
Another much-discussed performance was Lady Gaga's of "Paparazzi" in 2009. I don't really get what she was going for here but noone would shut up about it for days, so that's gotta mean something.
Article continues below advertisement