NEWS
Was Taylor Swift & Jake Gyllenhaal's Paparazzi Cop Call Warranted?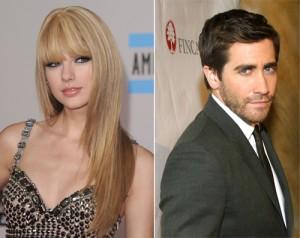 Article continues below advertisement
The couple was being followed while driving through a residential neighborhood in Beverly Hills.
"This was scary," a source close to Jake tells Gossip Cop.
"This was not about a celebrity saying, 'Don't follow me,'" the insider explains saying Jake and Taylor "felt they were in jeopardy."
But X17 reported that "Jake was totally overreacting" and called the cops because "he didn't want anyone to get a shot of him and Taylor together."
OK! NEWS: TAYLOR SWIFT & JAKE GYLLENHAAL KEEP UP THE COFFEE DATES
But according to Gossip Cop, Jake and Taylor were more concerned with the safety of the neighborhood they were driving in. "There were people on the sidewalk, families" in the neighborhood that reportedly could have been injured.
The police were said to have stopped six paparazzi cars from following Jake's car, but four more were out of their view to stop.
"It was really dangerous," the insider explains.
What do you think of the reports? Was it really dangerous or did they overreact?