NEWS
Watch 'Britney Spears: I Am the Femme Fatale' Trailer!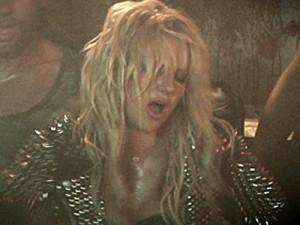 Britney Spears is certainly back, and what better way to prove it than with a documentary! The 29-year-old singer is preparing for her upcoming tour and let MTV inside her world in the doc, Britney Spears: I Am the Femme Fatale, airing this Sunday!
According to MTV, in the special "the singer offers an intimate peek inside her world, taking fans behind the scenes of her big nightclub show in Las Vegas and chatting with MTV News correspondent Sway about her life and career."
Article continues below advertisement
OK! VIDEO: WATCH BRITNEY SPEARS APPEARANCE & PERFORMANCE ON JIMMY KIMMEL LIVE!
The MTV special also track Brit as she makes her way into the studio to listen to "Big Fat Bass," produced by Black Eyed Peas frontman will.i.am, who tells Brit, "I did some tweaking to the 'Big Fat Bass'; the bass is even bigger."
"When you're in the studio, you're just really focused, you're really in your head and in your ears and on the notes," she explains of the difference between recording tracks and then performing them live. "And when you're performing, it's more a connection on the outside and more of — like a tiger and more in your body."