NEWS
Watch This Fan Transform Into Jared Leto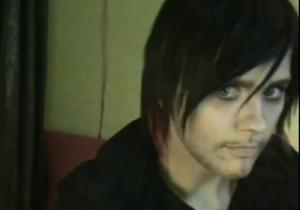 This is some true makeup magic! A female Jared Leto fan — YouTube user selfOblivion —does an incredible job of transforming herself into the 30 Second to Mars frontman!
The fan sure knew what she was doing. From the full makeup to a wig similar to Jared's look during the band's second album, A Beautiful Lie, she made a complete transformation!
Article continues below advertisement
30 Seconds to Mars recently won their very own Moonman at the 2010 MTV Music Video Awards for Best Rock Video!
Check the clip below!