NEWS
Watch the Harry Potter Kids Learn to Speak American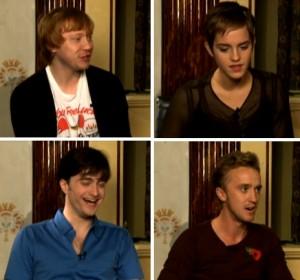 Everyone in America loves Olive Garden (duh!) so when the cast of Harry Potter and the Deathly Hallows: Part 1 stopped by MTV, it was only right that they learn to pronounce some of our favorite State side saying in a real red-white-and blue accent. Ordering mozzarella sticks never sounded so adorable.
OK! GALLERY: STARS BRING BLACK MAGIC TO THE BIG APPLE FOR HARRY POTTER PREMIERE
Emma Watson, Rupert Grint, Tom Felton and Daniel Radcliffe all attempt some common phrases, with pretty funny results.
Article continues below advertisement