NEWS
Watch 'The Hunger Games' Fifth TV Spot Video!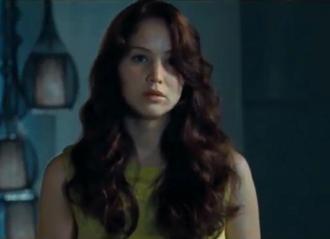 The Hunger Games has released a fifth TV spot clip today that features new images of The Capitol.
OK! GALLERY: LIAM HEMSWORTH, JENNNIFER LAWRENCE & JOSH HUTCHERSON SIGN AUTOGRAPHS AT HUNGER GAMES U.S. MALL TOUR IN L.A.
In the new clip from Coming Soon, Katniss Everdeen (Jennifer Lawrence) says goodbye to her sister Primrose Everdeen (Willow Shields) and best friend Gale (Liam Hemsworth) and heads to compete in The Hunger Games. She travels to The Capitol where she meets her stylist Cinna (Lenny Kravitz) and is interviewed by Caeser Flickerman (Stanley Tucci). From there, it's time to enter The Hunger Games and we get a gimpse of the Gamemakers controling the field as Katniss hunts with her bow and tries to escape fire.
Article continues below advertisement
The newest part of this clip are the brief looks at the stunning Capitol and how it compares to where Katniss lives in District 12.
So far, we think they're doing the book justice. Do you agree?
The Hunger Games hits theaters March 23.
OK! NEWS: TWILIGHT VS. THE HUNGER GAMES — IT'S WAR!
Watch the new clip, below.