NEWS
Watch Jennifer Del Rio's '16 and Pregnant' Season 3 After Show!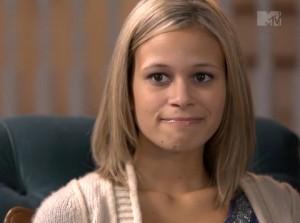 Jennifer Del Rio's 16 and Pregnant season 3 episode was highly anticipated since she and the baby daddy of her twins, Josh Smith, have already been in the news a lot. During the episode, Josh was arrested for domestic violence, so how are Jennifer and Josh now?
OK! NEWS: 16 AND PREGNANT SEASON 3 STAR CLAIMS BABY DADDY ATTACKED HER
Jennifer sat down with MTV for the after show of her 16 and Pregnant episode to share how her relationship with Josh has been after his arrest.
Article continues below advertisement
Is she back together with Josh now?
"Kind of. We're civil. Things are much better and he's taking classes," Jennifer said. "He's learned a lot about the kids, but he's still learning how to be a dad because he wasn't there, so it's just the beginning."
Does Jennifer have faith in Josh that the violent outburst that triggered his arrest won't happen again?
"I feel like it won't happen again, but I don't know that," she said. "It has to be up to him to say he's not going to let that happen again and he's going to change."
And she says she still loves him.
"I'm always going to. He's my kids' dad and that will always be there, it's just up to him now to change to have my whole feelings back."
She also talks about her first reactions to her pregnancy, her controversial baby shower, lost friendships and her college plans.
OK! VIDEO: WATCH JORDAN WARD'S 16 AND PREGNANT SEASON 3 AFTER SHOW!
Watch Jennifer's after show, below!