NEWS
Watch: John Goodman's Best Moments as Host of Saturday Night Live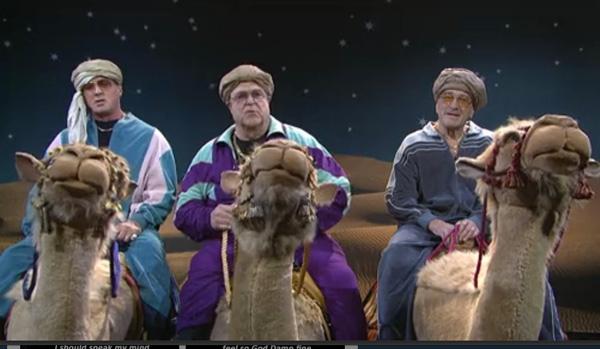 Article continues below advertisement
hulu id=n-1gagcumh8weyshqivxda width=512
In his monologue, John Goodman and Kenan Thompson saw a beautiful holiday tune—"All I Want to Christmas Is Booty." Yay for pervy Christmas songs.
hulu id=ycs6jaiwbtepikknqcfrya width=512
Kenan had an amazing night. He also teased the Fox News/Megyn Kelly kerfuffle about Santa being white by speaking out as black Santa Claus.
hulu id=m_urgo-we25kg88bmsemzw width=512
MORE ON:
saturday night live
Kings of Leon is back! They rocked the house to promote their new album and ongoing tour.
hulu id=ox9hlqfv5hqcdhehdfr06q width=512
There was a fantastic short about H&M having the crazy cheapest clothes known to man.
hulu id=picarvs9dlvg4cpqg-xmxw width=512
And the best part of the whole episode! Robert DeNiro and Sylvester Stallone popped up to join their pal John for a holiday sketch about the "three wise guys." We love these three. They can come share eggnog with us any time.
hulu id=cmgo-owu6xb_1vyxy-6bfa width=512
What did you think of last night's episode? What was your favorite sketch? Which host are you looking forward to next? Tell us in the comments below or tweet us @OKMagazine.