NEWS
Watch Katy Perry's New Video for "E.T."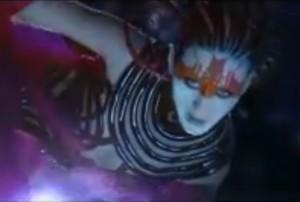 It seems E.T. is back, and this time, not as a cute movie starring a young Drew Barrymore, but as the video for Katy Perry's song of the same name featuring Kanye West. There is a bit of extra-terrestrial action going on in the new video, where Katy starts out as a long-necked alien and morphs into an exotically outfitted version of herself. But aren't all her ensembles pretty out there already?
OK! NEWS: SONGS FOR JAPAN ITUNES ALBUM FEATURES 38 HITS BY MUSIC'S BIGGEST NAMES
Article continues below advertisement
The highly-anticipated video features lyrics like, "Kiss me/infect me with your poison" and of course, "You're... you're an alien." Kanye adds some gems such as, "Imma disrobe you/Then Imma probe you."
What do you think of her latest video?