NEWS
Watch 'The Muppets' Full Official Trailer!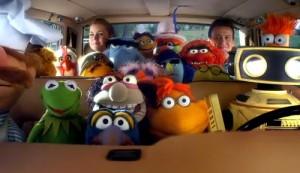 After several teaser trailers, the full official trailer for The Muppets is finally here, and it's as hilarious as we had hoped!
OK! VIDEO: WATCH THE MUPPETS TEASER TRAILER PARODY ON GREEN LANTERN
More of the movie plot is revealed in the full trailer, which shows more of the lovable Jason Segel and adorable Amy Adams.
According to Coming Soon, The Muppets is about three friends, Walter, Gary (Jason) and Mary (Amy) who help try to save the Muppet Theater from destruction by oilman Tex Richman (Chris Cooper). They help reunite Kermit with the Muppets, who have all gone their separate ways, in order to stage The Greatest Muppet Telethon Ever and raise $10 million.
Article continues below advertisement