NEWS
Watch Official 'New Year's Eve' Trailer Starring Ashton Kutcher, Jessica Biel & More!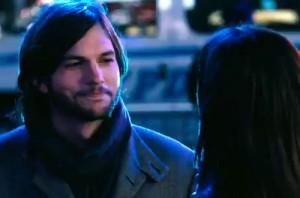 The new official trailer for New Year's Eve has been released, and the star-studded flick certainly seems to have enough plot lines for rom-com lovers everywhere.
So who's in the flick?
Zac Efron, Lea Michele, Josh Duhamel, Michelle Pfeiffer, Halle Berry, Ashton Kutcher, Katherine Heigl, Robert De Niro, Hilary Swank, Abigail Breslin, Sarah Jessica Parker, Alyssa Milano, Carla Gugino, Sofía Vergara, Seth Meyers, Jessica Biel, Jon Bon Jovi… and so many more!
Article continues below advertisement
Some plot lines revealed in the trailer — Jessica and Seth's characters battle it out with another couple to deliver the first baby of the new year and SJP struggles to raise her teenage daughter Abigail, who channels Girls Gone Wild in front of her.
Zac guides Michelle to finding true happiness as they slowly start to tick off all the New Year's resolutions on her list and Ashton and Lea get stuck in an elevator together which ignites a spark for romance.
And Katherine b**ch-slaps Jon Bon Jovi!
Garry Marshall directs this Valentine's Day follow-up that tells the intertwining stories of couples and singles and how they spend New Year's Eve, hitting the box office Dec. 9!
Catch the trailer below!