NEWS
Watch Out For: Penn Badgley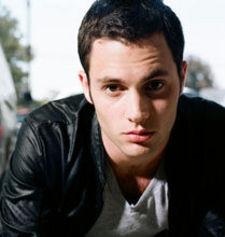 With a name like , the star of the upcoming CW series, Gossip Girls will leave a lasting impression. So where does the unique first name come from? "My father played a lot of tennis and was gripping a Penn-brand tennis ball for stress during my mom's pregnancy," the Baltimore native confesses to OK!. "When they got the first sonogram, my mom casually mentioned that I was only the size of that tennis ball my dad was constantly gripping."
Article continues below advertisement
And though he's only 20 years young, Penn has already been acting for almost eight years — most of it spent moving around the country. After first venturing south to Virginia and then cross-country to Seattle, Penn eventually made his way to L.A. "It was a fairly casual thing when we came down," the single star explains. "As I got more and more work, it seemed like something that could be steady, and that's when I developed my love for it."
His love for acting has landed him in movies like John Tucker Must Die and The Bedford Diaries alongside . And even though both Penn and Milo are now considered grade-A sex symbols, the pair used to laugh at the fact that they "are both huge dorks."
Penn now calls New York City home while he films Gossip Girls, but don't expect him to get caught up in the party scene. "Every now and then it's fun to indulge and live the life for a couple days," he admits. "But ultimately, if you're doing it all the time, it's not really that fulfilling." Unlike many of his fellow young celebs, Penn would rather play music than stay out until sunrise. "Music is probably my number-one passion; it's the one thing I would never want to compromise," says the actor, who has been an avid guitar player for years. "It's just for me."
He may keep those lyrics and songs to himself for now, but one thing is sure, he can be seen every Wednesday starting Sept. 19 on the CW playing Dan Humphrey in Gossip Girls.
By: Alisandra Puliti