NEWS
Watch: Preview the Sex Scene in Miley Cyrus' Video for "Adore You"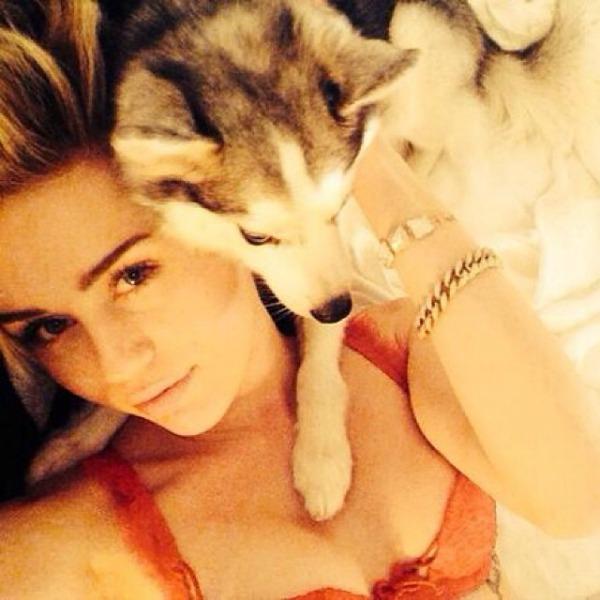 In her "We Can't Stop" video, Miley Cyrus rolled around on a bed. In "Wrecking Ball," she rode a wrecking ball nude. It looks like she'll be combining bed rolling and nudity in her latest video, "Adore You," which is set to debut this Thursday, December 26. Happy Boxing Day!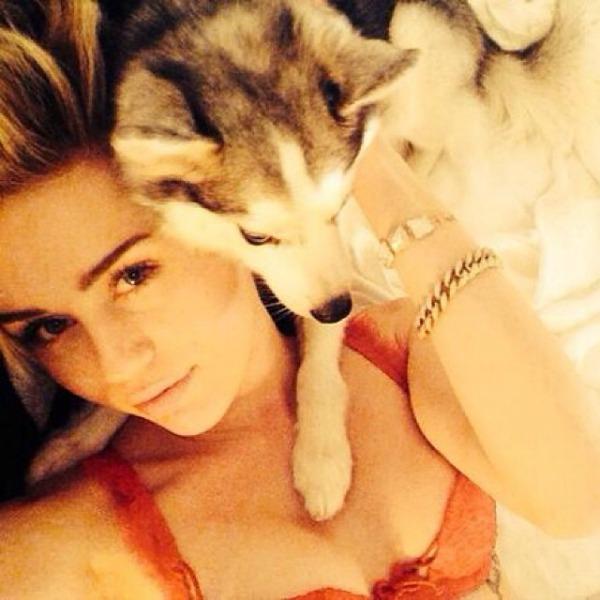 Miley posted two previews of the "Adore You" video over the weekend on Instagram. Both clips show the singer shooting herself with a grainy video camera image, giving a voyeuristic vibe, as if it's meant to be private. She's wearing only underwear, and seemingly no make-up. In the second clip, though, there's a very special little moment: Miley slides her hand into her underwear in the midst of her writhing.
Article continues below advertisement
Photos: Look back at all of Miley's raciest Instagram pics this year!
Will her next video court controversy by being about masturbation? Miley is clearly a sex-positive gal, but masturbation (especially of the female variety) is still a taboo topic. She'll definitely have people talking once again!
What do you think Miley is going for in this video? Do you think it'll focus a lot on self-pleasure? Do you think it's a good idea for Miley to cover this concept? Tell us in the comments below or tweet us @OKMagazine.