NEWS
WATCH: The Red Carpet Premiere of 'The Green Hornet' Live!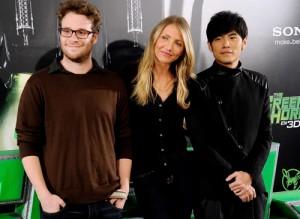 If you're a huge fan of red carpet events and pore every detail after premieres by checking out photos and interviews, then we've got a great opportunity for you — you can watch the red carpet premiere of The Green Hornet live, with Seth Rogen, Cameron Diaz and Jay Chou, right here with OK! tonight at 9:30 ET! It's easy — just check out the live streaming feed after the jump with NowLive!
Article continues below advertisement
The Green Hornet gang started their promotional tour early, so they must be relieved to finally be at premiere night!