NEWS
Watch Sarah Jessica Parker in 'I Don't Know How She Does It' Movie Trailer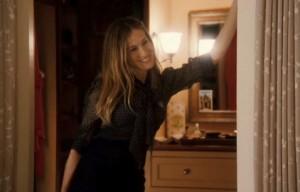 We've always asked this about Sarah Jessica Parker, so it makes sense that it's the title of her new film! Check out the trailer for the upcoming film, I Don't Know How She Does It.
OK! GALLERY: SARAH JESSICA PARKER & JAMES WILKIE LOOK BOTH WAYS BEFORE CROSSING
But SJP isn't the only big star in this film, based on the book by Allison Pearson.
Pierce Brosnan, Greg Kinnear, Kelsey Grammer, Christina Hendricks, Olivia Munn, Seth Meyers and Jane Curtin also help make this film look good!
Article continues below advertisement