NEWS
Watch 'Survivor: Redemption Island' Winner Rob Mariano Claim $1 Million Prize!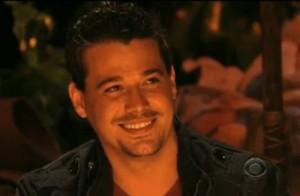 Article continues below advertisement
In the end, Rob swept the competition with a 8-0-1 vote against co-finalists Phillip Sheppard and Natalie Tenerelli.
Rob took home the top prize of $1 million and was also awarded a bonus prize of $100,000 from viewers in the Sprint-sponsored "fan favorite award."
"For my money, in 22 seasons, that's as close to a perfect game as anyone has played on Survivor," host Jeff Probst said during last night's live finale.
Survivor has been more than just a competition to Rob. While competing on Survivor: All-Stars in 2003, he met his now-wife, Amber Brkich, who went on to win the competition over Rob (who was in the final two). The couple also competed on a season of CBS' The Amazing Race. They now have two children together.
"You don't know for sure until the votes are read, but I had a pretty good feeling," Rob told the Associated Press, via the Huffington Post. "I played my heart out. I love this game, but you've got to get lucky along the way, too. I know what it takes. It's really, really difficult. I'm really, really happy things happened the way they did this time."
Catch Rob's big win below, via TV Squad.