NEWS
Watch Trailer for 'Beauty and the Beast' in 3D!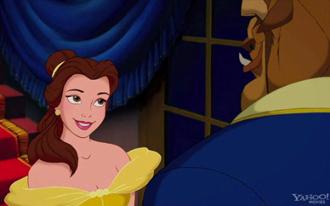 If something ain't broke, don't fix it — release it in 3D!
That seems to be the motto lately as production studios are re-releasing classics like Titanic after digitally remastering them for a 3D theatrical release.
In September., Disney released a 3D version of The Lion King, whose success prompted the company to re-release another four classics over the next two years.
To get things started, Beauty and the Beast which will hit theaters (again) Jan. 13, 2012, over 10 years after its original debut in 1991.
Article continues below advertisement
Following this "Tale as Old as Time" will be Finding Nemo, Monsters, Inc. and The Little Mermaid.
According to Coming Soon, Beauty and the Beast grossed $380.4 million worldwide the first time around and was the first animated film to be nominated for Best Picture at the Academy Awards.
There doesn't seem to be any doubt that the film will once again dominate the box office with its timeless tale of love and the meaning of true beauty.
Watch the full trailer for Beauty and the Beast's 3D re-release below!