NEWS
Watch the Trailer for 'Carrie.' Do You Think a Remake Is Needed?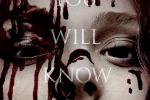 Uncomfortable yet? Chloë Grace Moretz and Julianne Moore are both perfectly cast for this story, and totally scary in this first clip. And yet, I can't help but be a little disappointed. Chloë and Julianne are both so talented, so I was excited to see their take on the story. But so far, this movie looks like a shot-for-shot remake, down to the infamous tampon scene. I thought they would push it a bit further—otherwise you might as well just add iPhones to the original!
Article continues below advertisement
What do you think? Are you a fan of the original? Do you think Chloë is the right gal for the job? Tell us in the comments below or tweet us at @OKMagazine.