NEWS
We Got 'Pretty Little Liars' Star Ian Harding to Spill Some Secrets. "The Truth Always Rolls Out in Rosewood!"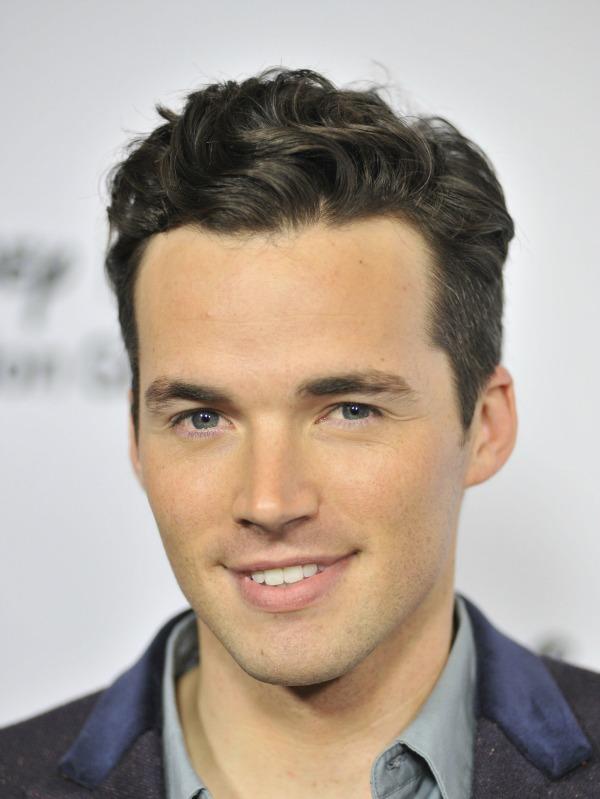 Oh how we love Pretty Little Liars for keeping us in suspense each and every week—and how that drives us crazy too! Ian Harding may not have a creepy storyline, like say his pal Keegan Allen, who was recently revealed to be on the 'A' team. But he does have a heartbreaking one as we've watched his relationship with former student Aria (Lucy Hale) go from a secret affair to the real deal. But will that change now that Aria knows Ezra has a son—and Ezra still does not? When we saw Ian at ABC's party for the Television Critic's Association, we cornered him to get the scoop on all that and more!
Article continues below advertisement
OK!: So what is going to happen with Ezra and Aria now that she knows his big secret?
Ian Harding: Now that I have a son, things are going to be, oh man, I have to be so vague without giving away something. Let me see how I can navigate this without getting fired. The truth always rolls out in Rosewood. How Ezra finds out or doesn't find out about his seven-year-old is going to be pretty awesome.
OK!: Do you want to see the relationship with Ezra and Aria continue or are you ready for something new for Ezra?
IH: Oh no, I want it to continue. Ezra is just such a nice guy, he's too nice. That makes me wonder if all the guys that I know that are like that, if something else is going on? Like a closet addict or something!
OK!: Was there ever a time you though maybe, just maybe, Ezra was on the A team? Cause we did!
IH: I thought so too but I was really happy for Keegan because Toby always kind of moody and serious and now he does have something to back it up with. I think it was pretty awesome when they did the reveal. But, the villains are the most fun to play. I would love it. I'm open to anything. I trust the writers to make it in a way that would not be so random.
Article continues below advertisement
OK!: What plot point was most shocking to you when it comes to Ezra?
IH: I love that my last name isn't exactly Fitz, its Fitzgerald and all of that. I thought that was pretty cool. There are a lot, I'm at the stage where I don't remember most of the episodes. People will come up to me and be like can you believe what's going on with 'Sboby'? I'm like, 'Oooh, what are you talking about? Spencer and Toby?'
OK!: What do you think will happen with Aria's dad now that we know he had a lot more to do with Ali the night she died than anyone thought!
IH: That family does not believe in age boundaries. It's pretty weird. I don't know what that actually means, or what that actually is. That's what the show is really good at, at making something seem really loaded . . . like we all thought Lucas was a murderer for a second but he actually just owed a lot of money.
Article continues below advertisement
OK!: Did you read any of the books or rather DO you read any of the books for clues on what will happen?
IH: I read up to book four. And in the books, Mona is nuts and she dies. I stopped reading after that because I don't want to know what happens to Ezra and if I'll be unemployed!
What do you want to see happen this season with Aria and Ezra? Tell us in the comments section below or tweet us @OKMagazine!