NEWS
Weekending With Emmy Rossum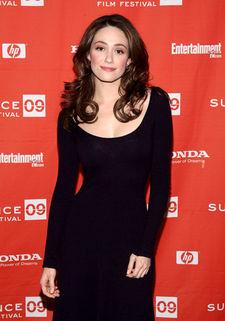 Emmy Rossum certainly loves her weekends.
The Phantom of the Opera star, 22, hits museums like NYC's MOMA ("but it closes at 5:30 now"), the Berlin Museum of Art ("A lot of German museums have interesting art") and The Louvre in Paris ("you can't beat it").
"Getting back to The Louvre is pretty exciting," she admits. "The collections are beautiful, and it's a beautiful place to hang out. It's such a cultural stop that you can't help but learn something every time you're there."
Article continues below advertisement
She likes to keep up with pal actress Leven Rambin, 18, and her favorite author Neil Gaiman on Twitter.
And, she collects socks adorned with marbles and Mickey and Minnie Mouse characters.
"I always think it's surprising and exciting to have something under your boots that no one is ever going to see," she laughs. "It's like your own little secret."
How does she spend her Sundays?
"Sleeping late, going to a very indulgent brunch, practicing piano and hanging out with my dog," she tells me. "And my dogs usually get a bath on Sunday."