NEWS
Wendy Williams: Demi Moore Was "Too Old" to Marry Ashton Kutcher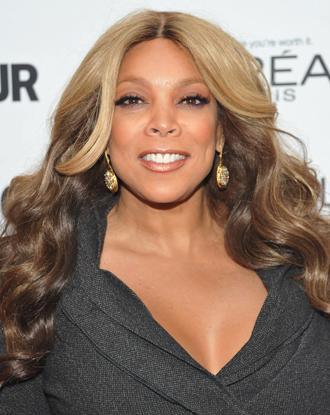 Not at all surprised by news that Demi Moore has filed for divorce from Ashton Kutcher, Wendy Williams sounded off to OK! her thoughts on the ordeal at Out Magazine's Out100 party last night in NYC.
"I've said this on my show. I make it no secret. She was too old to have taken him on as a husband. He was supposed to be a hookup," the talk show host said. "Fifteen years difference when she's 49 years old? She could never sire him children. She could never!"
Article continues below advertisement
OK! NEWS: KENDRA WILKINSON WEIGHS IN ON DEMI & ASHTON'S DIVORCE
According to Miss Williams, Demi just couldn't give Ashton what he needed.
"There are so many things that he, as a corn-fed midwestern young guy needs, including to sow his wild oats before settling down to be married!" Wendy stressed to OK!. "The boy is only 33 yearsold and I can speak because I'm 47. She met him when he was twenty-seven. That's a drive-by."
OK! NEWS: DEMI MOORE'S DIVORCING ASHTON KUTCHER — "THERE ARE CERTAIN VOWS I HOLD SACRED"
Although Ashton has said he will "forever cherish" the time he spent with Demi, Wendy thinks he needs to move on. So who would be a better fit for Ashton? "Any girl who can throw her legs over her head and still have children!" Wendy shared.
The celebrated media personality also has a message for the former Mrs. Kutcher. "Demi, there's a lot of hot guys in our age group and they're mature and they're hot and they're good!"