NEWS
What Demi Moore's Daughters Think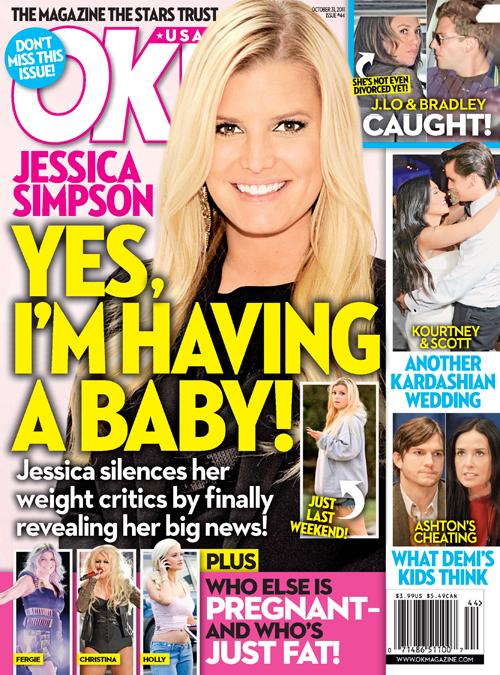 Amid the celebrity scandal swirling around Demi Moore's crumbling marriage to the wayward Ashton Kutcher, most of the focus has been on Demi's anguish: The erstwhile Brat Packer has cultivated a sexy, we-should-all-look-that-good-at-48 image, burnished by her union with 15-years younger Ashton. But know the facade is collapsing as it turns out there her May-September husband is chasing 20-somethings like Sara Leal and, allegedly, Brittney Jones — who are young enough to be Demi's daughters (with her ex, Bruce Willis).
Article continues below advertisement
So what about those daughters, Rumer, 23, Scout, 20, and 17-year-old Tallulah? How are they handling the betrayal by Ashton, whom the young women always called "MOD," for My Other Dad?
"They're horrified," a close family friend tells OK!. "They really care about their mom and adore Ashton; they don't want to think of him as a sex-addict monster like Tiger Woods.
"Without a doubt, Rumer and Tallulah are angry with him," the pal adds. "He slept with a random girl their age Sara. I'm not sure which was worse — the fact that it happened, or the fact that he didn't come clean about cheating until he was caught. It came as such a shock to read about it."
Adds another insider, "The girls can't believe he'd humiliate the family like that for one night of lust. Ashton was like a brother to them. They were supportive of him last year, when the story came out (complete with a purported sex tape) about Brittney Jones. They convinced Demi to give Ashton another chance."
FOR MORE ON DEMI'S DAUGHTERS AND HOW THEY'RE COMFORTING THEIR MOTHER, PICK UP THIS WEEK'S ISSUE OF OK! — ON SALE EVERYWHERE NOW!