NEWS
What Does Dave Matthews Eat on Tour? Here's the Summer Salad You HAVE to Try!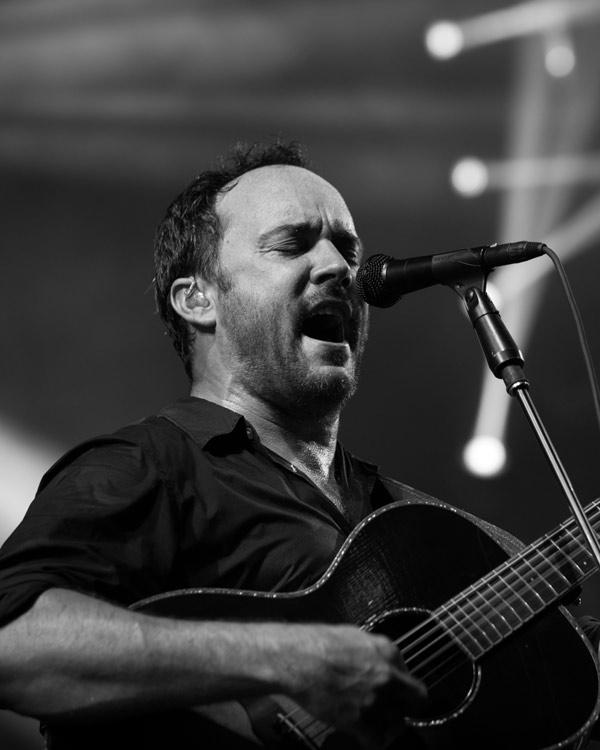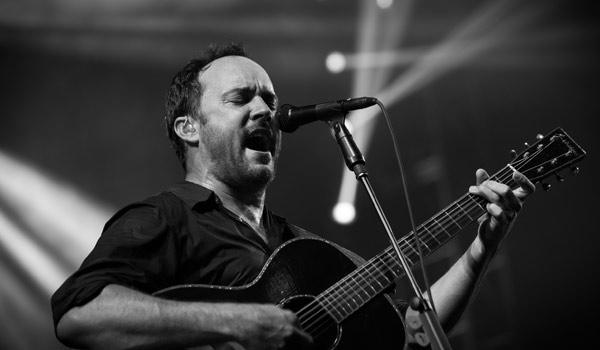 What do rock stars eat on tour? Some may favor a healthy dish that fuels them for onstage choreography. Others may admit they have trouble staying away from sweets. But if you're Dave Matthews, your palate drives you to a summery salad that will create as many feel-good emotions to a foodie as does an acoustic version of "Satellite" to any DMB fanatic.
PHOTOS: Everything You Need for an Awesome Fourth of July BBQ
Article continues below advertisement
The seasonal dish we're referring to is a veggie-packed barley salad served to the DMB bunch and created by Dave Matthews' personal chef Fiona Bohane, a guru who who whips up gourmet meals every night the band is on tour. Take a look at the snapshot of the dish below. It'll make your mouth water.
So before you head out to Dave's summer concert series, you might want to sharpen your cooking skills and give this recipe a try.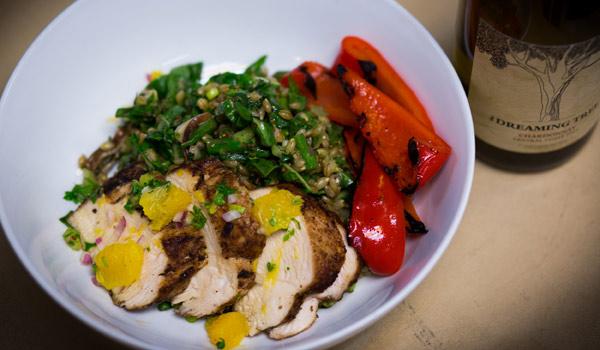 Chef Fiona's Barley Salad With Mushroom, Asparagus and Swiss Chard with Sherry Vinaigrette
Pair this treat with Dave Matthews' Dreaming Tree Central Coast Chardonnay!
Ingredients:
½ lb. pearled barley
2 T extra virgin olive oil
8 oz. shitake caps, thin sliced
1 bunch asparagus, ½ inch slice
5 stalks celery, small dice
1 bunch scallion, thin sliced
1 bunch swiss chard, stalks removed, 1 in. slice
Article continues below advertisement
½ cup toasted walnuts, rough chopped
1 bunch flat leaf parsley, rough chopped
Sherry Vinaigrette:
¼ cup sherry vinegar (use red or white vinegar or combination of the two if sherry is not available)
2 T whole grain Dijon mustard
1 T honey
¾ cup extra virgin olive oil
Salt and pepper
Whisk all ingredients together, set aside
OK! News: Get the Game-Day Diet for the US Men's National Team!
Directions:
1. Prepare the barley according to directions. Drain and toss with 1 T olive oil. Cool to room temperature or chill.
2. In a medium-size bowl, place prepared celery, scallions, chard, walnuts and parsley. Set aside.
3. Lightly sauté shitakes until they just begin to brown, remove from pan, add to bowl.
4. Sauté asparagus until they just begin to cook, add to bowl.
5. Add cooled barley to bowl, toss.
6. Add vinaigrette to salad just before serving, stir well, salt and pepper to taste.
7. Can be served warm or cold, on its own or with a piece of grilled fish or chicken.