NEWS
What Goes Around Comes Around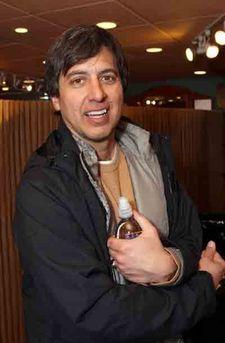 I committed a crime against journalism the other day when, I can barely believe I'm publicly admitting this, but I fell into such a deep haze in Sundance that I forgot what day it was – and I stood up Ray Romano! Yes, everyone loves Raymond and I left him sitting there ready for our one-on-one sitdown interview and never showed up. Like being all dressed up and no place to go, I just neglected our date and didn't even call or send a text.
Article continues below advertisement
Remarkably and thankfully his manager called me and bless their hearts, were gracious enough to offer a sweet girl from Texas with good intentions a second chance and we agreed to set a time for a phone interview later in the week. The time was 3pmPST Thursday. It's now 4:12pmPST and I'm sitting at my desk, hungry and trying to pretend I really don't need to pee – because even if he's late, I don't want to miss Ray again! And what, have to say, 'Sorry Ray, when you gotta go, you gotta go."
Sadly, I don't think he's calling, not tonight anyway. Payback or did he really forget?
Either way, I deserve it, I know that, but I do hope this levels the field and he calls tomorrow. Please Ray?