NEWS
What Happened to Don't Feed the Models?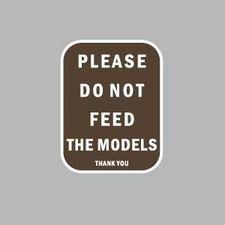 Nov. 6 2007, Published 10:59 a.m. ET
View all comments
Sunday morning we again woke up after too little sleep to make the most
of the few hours we had left to enjoy sunshine before our afternoon
flight back to chilly NYC. We willed ourselves out of bed, put on
bathing suits and just got coffees for breakfast to not infringe on our
time with something like sitting down and eating a meal. We decided to
go down to the beach today rather than the pool to make tanning a
Article continues below advertisement
mission uninterrupted by friends, flirting and imbibing by the pool.
After a  couple of hours of scorching heat, keeping cool with cucumber
water (sooooo much better and more refreshing than water with lemon, in
my opinion), we went back to the pool-side cabana to order up some
lunch (well, what we knew would be our breakfast, lunch and dinner)
before dashing upstairs to shower and pack and then come back down to
eat before before leaving for the airport.
Unfortunately, when we got
back downstairs there was no food. Someone said the food came - and the
models (the tenjune guys flew in a couple dozen for the occasion)
didn't know it belonged to anyone so they claimed it for themselves.
What happened to the theory that models don't eat??? Well, guess it
kind of held up because we saw our shrimp over salad indeed on their
chair, but nibbled at and not eaten - just enough that we were forced
to follow the 'model diet' ourselves, and starve. But, at least we had
some cucumbers to fish out of our water.