NEWS
What The Celebs (And Fine, Regular People Too) Will Be Doing on Emmys Weekend 2013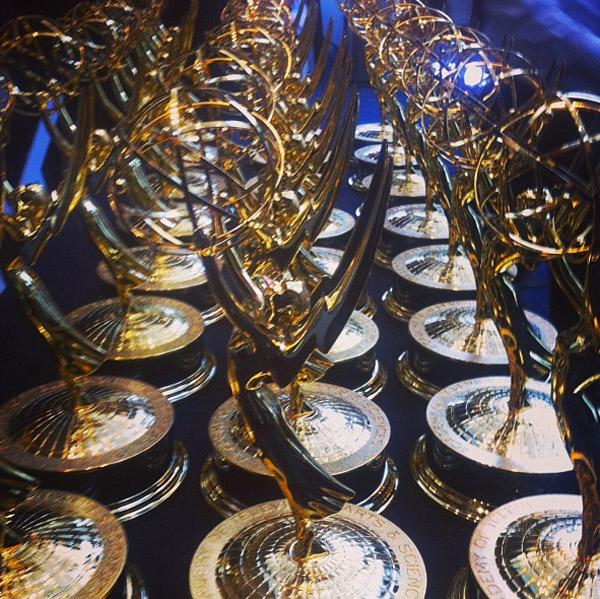 Although for us regular people the Emmy Awards are merely a three-hour telecast that we watch on TV (and talk about for 24 hours afterwards), for famous people, it's an entire weekend of partying, drinking, and mingling with people just as rich and beautiful as they are. Here's a play-by-play of what the celebs will be doing and where they'll be going on Emmys weekend, some of which are things that you can do, too. Well, really just the watching-TV-from-home-and-tweeting part applies to you, but keep reading nonetheless...
Article continues below advertisement
Watch: How to Play OK!'s Drinking Game While Watching The 2013 Emmys
It ain't a Hollywood event without a few parties. The major soiree going on this weekend is Variety's Emmys party, which celebrates the female nominees. That's happening tonight at Scarpetta at the Montage in Beverly Hills at 7:30pm, and here's what it looked like inside the place at last year's celebration. Folks, this isn't exactly a Bat Mitzvah.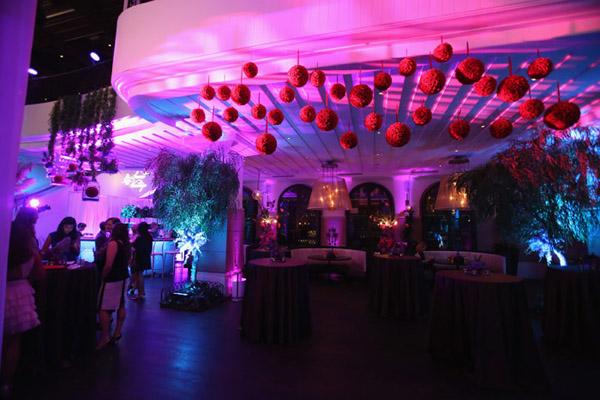 Then of course there's Entertainment Weekly's Pre-Emmys party beginning at Fig & Olive at 8pm that same night. Not invited? Drop by and go stand outside and do some celeb-spotting. You didn't hear that from us though.
OK! News: The Full List of Primetime Emmy Nominations 2013
On Saturday, September 21, both NBC Universal and Showtime are throwing their own Emmys-themed bashes, the former at Boa in West Hollywood and the latter at Sunset Towers. Celebs can't drink too much at these though, because beer bloat does not look good with an evening gown.
Article continues below advertisement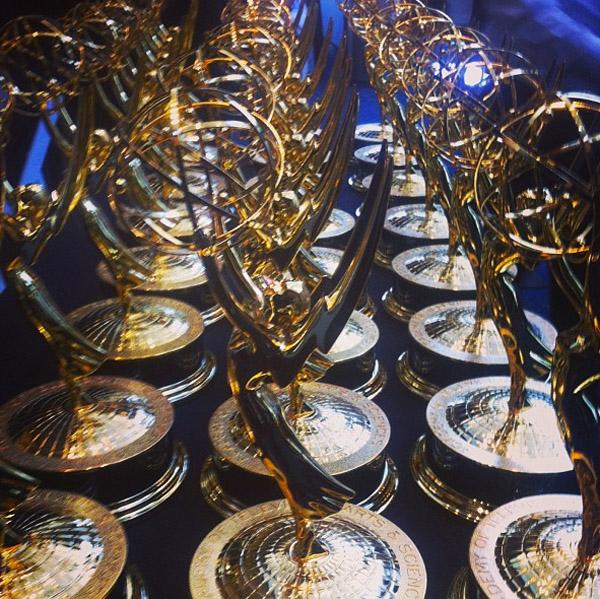 Then after that, celebs will probably go home and rest up while watching the Creative Arts Emmys, the precursor to the primetime show which hands out awards for photography, casting, cinematography and all that kinda stuff. This ceremony was filmed last week, but you can watch it on Saturday, September 21st at 9pm ET on FXX to see who won (and you can also find the list of winners HERE, BTW). Congrats to Heidi Klum and Tim Gunn who won for Project Runway!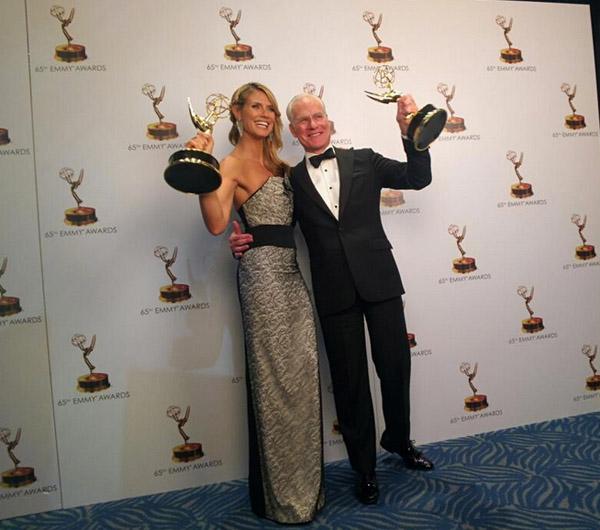 Then of course there's Sunday, the day-of-show. Celebs will be primping starting wayyyy early in the morning, but you? You obviously are going to start watching E! at 5pm EST. That's when the Fashion Police team will be doing the pre-show from the red carpet, followed by the actual red carpet with celebrity interviews from 6pm-8pm. Then 8pm-11pm is when the show, hosted by Neil Patrick Harris, will be airing LIVE on CBS.