NEWS
What a Weekend...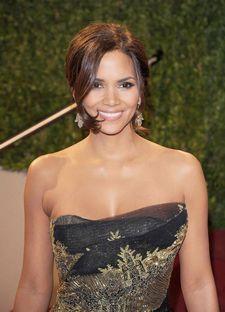 Friday: The Ronson clan came together and pulled off one of the hippest parties of the season where everyone who got into the swanky intimate soiree (sorry La Lohan) had fun – whether it was jamming to the Mark Ronson Band (where Simon Rex was surprising good as a 'musician') in the tented parking lot, picking out clothes to take home from the pseudo closet full of Charlotte Ronson's I Heart Ronson line for JCPenney or partying late night to songs spun by Samantha Ronson inside Bar Marmont.
Article continues below advertisement
Saturday: I drove to the Frank Pictures Gallery in Santa Monica for the opening of photographer Alexandra Hedison's ITHAKA, a series of images from the Pacific Northwest that take you into nature beyond the trees. Alex says, "I use the physicality of the global terrains to explore the equally layered tapestries of the human interior…Using visual narratives of landscapes as metaphors for the journeys of life."
The intimate opening was full of pretty people admiring Alex's latest work, among them, Alex's always gorgeous friend, Halle Berry. I asked her what kind of jouney she experiences looking at Alex's work and she told me, "I just want to be inside the picture, wherever these trees are, reading a book, having a class of wine," adding, "That would be fabulous." Indeed.
Sunday: It's a beautiful sunny day in LA so I'm off for a couple of laps running around Runyon Canyon – then the Lakers game! Sunday Funday ;) xo