NEWS
What Would the Countess Do?: Public Disappointments; Tackling Swimsuit Season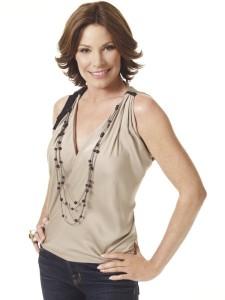 When it comes to etiquette, manners and overall good behavior, even celebrities need help navigating the rough waters of stardom! It's a good thing Countess LuAnn de Lesseps of the Real Housewives of New York is joining forces with OK! to school them on the right thing to do! In a rough situation, we just ask, "What Would the Countess Do?" This week the Countess discusses a royal diss and firming up for summer.
Article continues below advertisement
Sarah Ferguson wasn't invited to the royal wedding — although her daughters with Prince Andrew were there — and she told Oprah the slight upset her. How would you deal with such a public disappointment?
Sarah Ferguson's disappointment at being excluded from the Royal Wedding was understandable since she remains close to her ex and I'm sure she would have loved to be with her daughters on such a special occasion. Maybe sharing her feelings with Oprah helped her move past the royal snubbing? I guess the royal family has trouble forgiving and forgetting.
Tip: Avoid the spotlight when dealing with disappointment.
WHAT WOULD THE COUNTESS DO?: CELEBRATING OSAMA BIN LADEN'S DEATH; ODD BABY NAMES
Do you have any tips for ladies trying to firm up to look their summer bikini best? How do you handle shopping for swimsuits — probably one of women's most dreaded shopping trips?
With summer right around the corner, the best way to get your body bikini ready is to combine cardio and toning exercises like running or walking and Pilates or yoga. Also, eating lean meats, fruits and vegetables and limiting carbohydrates is key if you are going to lose fat and build muscle. Since we all are built differently, one bikini does not fit all. I suggest that you consider your body shape and age when choosing a swimsuit. Many suits come in separates that can accentuate what is positive about your body.