NEWS
What Would the Countess Do?: Taking On Charlie Sheen; Cleaning Up 'Jersey Shore'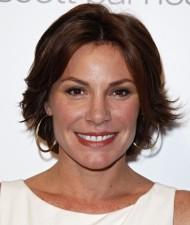 When it comes to etiquette, manners and overall good behavior, even celebrities need help navigating the rough waters of stardom! It's a good thing Countess LuAnn de Lesseps of the Real Housewives of New York is joining forces with OK! to school them on the right thing to do! In a rough situation, we just ask, "What Would the Countess Do?" This week, the Countess takes on Charlie Sheen's return to rehab and the cast of The Jersey Shore!
Article continues below advertisement
Charlie Sheen releases a statement that he's going to rehab:
We all know Charlie Sheen has anger management and addiction issues. The only thing he should be doing now is going to rehab; Two and Half Men can wait. I applaud him for realizing that he needs help, and doing something about it before he hurts anyone else. He's so talented; it's a shame to see that go to waste.
Tip: Being considerate of others is at the heart of charm and grace. Remember an elegant person always acts with kindness.
OK! NEWS: BROOKE MUELLER "AGGRESSIVELY CONTINUING" REHAB AT HOME
When it comes to their collective image and behavior, does the cast of the Jersey Shore need help?
Let's see, the men are misogynist, the women are badly dressed, and they all need their mouths washed out with hair gel. But I have to compliment them on their confidence, they are fit and obviously amuse a lot of people. It's not my sort of entertainment since I don't find vulgarity funny.
Tip: If you don't think you're hot, nobody else will.
OK! NEWS: NUDE PHOTO OF SNOOKI RELEASED
OK! VIDEO: COUNTESS LUANN DE LESSEPS ANNOUNCES A NEW GIG!
Join OK! next week for more tips from the Countess!
For everything Countess LuAnn, check out www.classwiththecountess.com, follow her on Twitter and check out her Facebook page!
Tune in to Bravo on Thursday, March 4 at 10 ET for the season premiere of The Real Housewives of New York.