NEWS
What You Should Know About Catching Fire's Sam Claflin aka Finnick Odair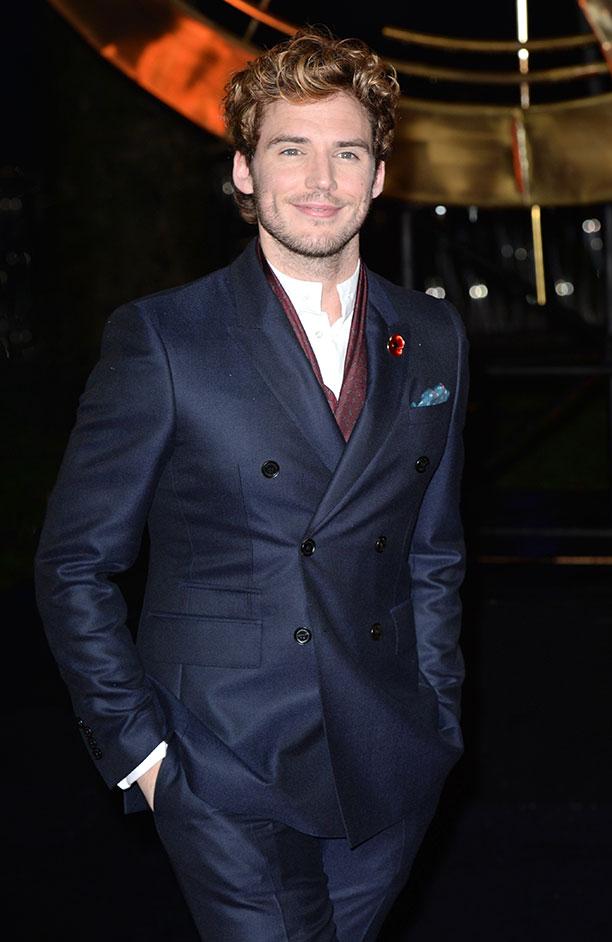 Article continues below advertisement
When Sam was first sent the script for the role of Finnick, he had no idea it was for Catching Fire. As soon as he learned exactly who Finnick was, he spent a lot of time researching his character because as he says, "I think part of me was eager to learn what I needed to do in order to become the Finnick the fans needed me to be." We definitely don't think fans will be disappointed with him.
After getting the role, he told Elle magazine his first thought was, "Oh my god. How the hell am I going to get a six pack so quickly?!" He explains that he and Finnick are almost opposites, he is pale with long brown hair while Finnick was tall, blond, and had green eyes. To say he made a convincing transformation is an understatement.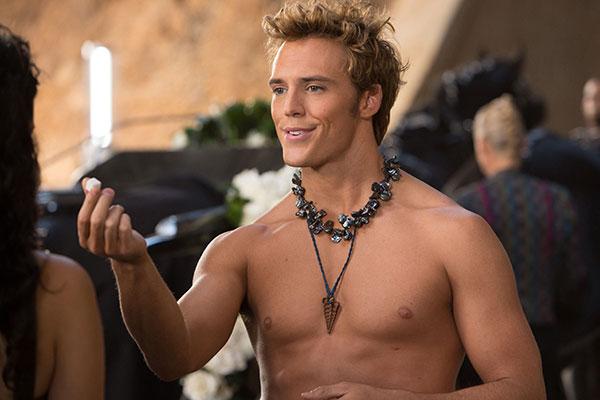 In addition to the workouts he had to do to get Finnick's body, Sam also had to undergo training for his weapon in the games—a trident. Sam had to do stunt training for 3 hours a day to master the trident. But before this happened, he managed to accidentally hit Jennifer Lawrence and leave an imprint of his weapon on her butt! We aren't making this up. Listen to his explanation of what happened below.
Article continues below advertisement
youtube=https://www.youtube.com/watch?v=b_a5-clRkes&w=560&h=315
Photos: Fashion Moments From The Hunger Games: Catching Fire UK Premiere
Although he is now a professional with the trident, you'll never believe what his biggest real life fear is...giant crabs! A crab is clearly no match for his weapon. Watch him and castmember Jena Malone talk about this and their relationships with the rest of the cast below.
youtube=https://www.youtube.com/watch?v=EV7t-EM_NZQ&w=560&h=315
Sam says his character Finnick looks like perfection on the outside, but there is more to him than the sexy, charming exterior. On the inside, Finnick is a broken soul with a very dark past. You'll have to watch The Hunger Games: Catching Fire in theaters November 22 to see how Finnick Odair's complex character plays out!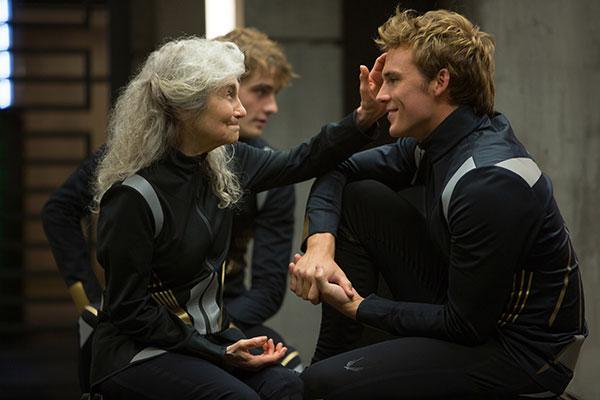 Do you think Sam Claflin fits the part of Finnick Odair? Are you excited to see his character in Catching Fire? Let us know in the comments section and tweet us @OKMagazine.