NEWS
What's replacing ER?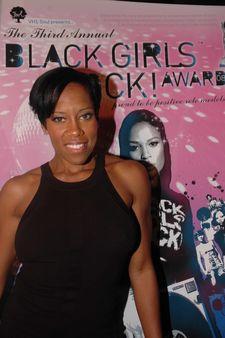 We've all got our hankies out for what promises to be the poignant final season of ER.(Anthony Edwards returns! Neela and Ray finally do the nasty!)
But as one good thing comes to an end, something beautiful is destined to take its place.
According to Regina King, it will be the new cop series LAPD, which was greenlit to the pilot stage this past summer.
"It's taking ER's place," Regina told me at the third annual Black Girls Rock! Awards at NYC's Lincoln Center Sunday night. "It's ER's last season, so we would follow in its time slot."
Article continues below advertisement
Nice, except for one little detail. According to Regina, the show can't be called LAPD!
"With the NYPD and FDNY, someone ran that into the ground with hats and T-shirts, and the LAPD didn't want that same thing happening," she explained. "So a couple years back, they patented their name. No one can use it, and we can't use."
Such a bummer! So who does Regina play on the yet-to-be-renamed Los Angeles-inspired cop drama?
"I'm playing a D2, a second level detective. We learned everything real cops had to learn to get to where they are," Regina shared. "I feel like a kin to them, even if they don't look at me that way."
Regina also revealed that L.A. provides an endless well of stories to dramatize on the series.
"Just the other day, this lady was in a high-speed chase on the freeway. Her car went out of control and flipped over 3 or 4 times. When they got to the car, she was butt-naked. Only in L.A.!"
And that's just fine with the rest of us!