NEWS
What's in Your Stars?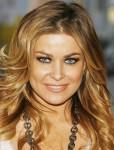 April 20
Today's celeb birthdays
1949: Jessica Lange (61)
1951: Luther Vandross (59)
1972: Carmen Electra (38)
Aries: If you have some spare cash (and, given today's planetary pattern, chances are you have), it's a good day to go shopping. Whether purchasing for yourself or for the home should please. Pay bills, send out invoices and put family and domestic finances in order today. Call me to hear when a friend is a liability!
Article continues below advertisement
Taurus: The Sun's entry into your sign today marks the beginning of your birthday month and nothing will wipe that smile off your face. As your physical, emotional and psychological batteries are replenished, your vitality will increase. Your confidence, too, is rising day by day. Call me to hear when to make those important connections.
Gemini: It's at this time of the year that your batteries start to run low. Make a mental note of this in the future as it's something that happens every year in the weeks running up to your birthday. It's important that you pace yourself over the next four weeks. Call me to hear when staying mum saves embarrassment.
Cancer: Are you ready for praise, compliments and pats on the back? Good, because you should be receiving a few today! Suddenly it seems you're Ms. or Mr. Popular of the Zodiac and it's so nice hearing from people with whom you've been out of touch. Call me to hear when to stay extra alert for errors.
Leo: Need to ask the boss for a raise, call in a favor from a colleague or consult with a professional? Now's your chance! People are in a good mood today and kindly disposed, so don't miss this opportunity to cash in. The feedback you get today is reassuring. Call me to hear when a quiet investigation pays off.
Article continues below advertisement
Virgo: Bags packed, car loaded, passport handy? If you're not physically going places, you soon could be! Either that, or you're busy talking to people faraway or to companies abroad. If you can't stop dreaming of distant shores, take the plunge and book that holiday now. Call me to hear when a goal is within your grasp.
Libra: Business matters and financial dealings go so much better than expected today. If you're trying to raise a loan, apply for a mortgage or deal with insurance affairs, seize this chance. Even the taxman is more benignly disposed than usual! Secrets are told, but not broken, today. Call me to hear when you can finally spread your wings.
Scorpio: People are uplifting today! Now come on, Scorpio, don't go looking for hidden agendas. Just accept that now and again people are just agreeable, supportive, affable, happy to compromise and singing from the same song sheet as the one you have in your hands. Call me to hear when best to avoid official dealings.
Sagittarius: Whistle while you work: toodle-oodle-oodle-ooo. Yes, it's one of those days when things seem to go right, fellow work-mates are co-operative, the job you're doing isn't half bad and you're feeling okay. You may have to review a piece of work but even that goes well. Call me to hear about the best day for money and property dealings.
Article continues below advertisement
Capricorn: You have lots to feel good about. As a rule, can be far too serious and grown-up, always putting duty before pleasure. But on days like this you can afford to let the lighter side of life sweep you along. So find something light-hearted and youthful to do today. But call me to hear when it's best not to push your luck.
Aquarius: Families don't come cheap. Nor do homes and neither does property. But your nest and your loved ones are worth every penny. They're also worth every ounce of work you put into them. Funnily enough, you won't mind one little bit putting all that effort in today. Call me to hear when to avoid an emotional confrontation.
Pisces: Your day gets off to an agreeable start and there's no reason why it shouldn't get better. Nice chats and pleasant meetings are on the bill. Short trips, errands and visits, should be amusing, too. People make you feel good and your home warms your heart. Call me to hear about the luckiest day in your week.
To sign up for OK! Magazine's daily horoscopes on your phone, text the first three letters of your star sign (e.g., SAG) to 63422. Subscription is $2.99 per month billed until you unsubscribe plus message & data rates may apply. Send STOP to 63422 to unsubscribe. Text Help to 63422 for help. Premium charges will be added to your wireless phone bill or deducted from your prepaid account. Subscriber certifies they are the account holder or have account holder's permission. For more info, please visit http://www.okmagazine.com/horoscopes/
Participating carriers include Alltel, AT&T, Boost, Cellular One, Nextel, Sprint, T-Mobile, US Cellular, Verizon Wireless, and Virgin.