NEWS
What's in Your Stars?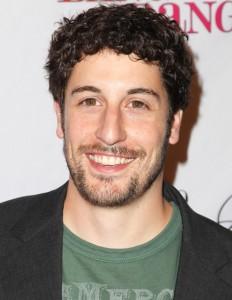 May 12
Today's celeb birthdays
1962: Emilio Estevez (48)
1968: Tony Hawk (42)
1978: Jason Biggs (32)
Aries
Work and money? The changes you've had in mind will certainly have an impact on your career and income. The problem is your plans may have fallen foul of holdups and delays. However, today's developments bring new hope and those green shoots of recovery are definitely showing through. Call me to hear when to have that discussion with the boss.
Article continues below advertisement
Taurus
Financial security and self-esteem go hand-in-hand for you as a general rule. But it's even more pronounced today because, given the current star pattern, you should be feeling really good about yourself and your work. Your efforts are valued and they're paying off. Call me to hear when you mustn't leave things to the last minute.
Gemini
Much continues to happen behind the scenes today, Gemini. It appears that's where all the action is. What's happening out of sight is that stumbling blocks are being removed where red tape and dealings with business, finances and officials are concerned. And that's definitely an improvement. Call me to hear when you must curb your impatience.
Cancer
Relationships gather intensity as the stars stir your emotions and pump up your libido. If you're looking for a soul mate you could find a sudden attraction irresistible. Or perhaps you begin to see a friend or colleague through different eyes. Don't miss out on a social event after work! Call me to hear when to avoid throwing good money after bad.
Leo
You have a lot of help and support around you today, both personally and professionally, which should speed up your work. It's a useful day to have that chat with the boss or official person, especially if you're looking for a promotion or new job! Call me to hear when to avoid a clash with the boss.
Article continues below advertisement
Virgo
Your mind is on faraway places and planning a trip will have a therapeutic effect on your spirit. There's a lovely sense of intimacy in your chart as affections between you and your partner run deep. A hot date or precious time together this evening brings you closer. Call me to hear when you must put security first.
Libra
If up until now your best intentions have either been blocked or misconstrued, better times lie ahead. At home, works come under more encouraging trends and you can push towards completion. You're giving a lot of thought to your long-term finances. Considered changes are positive. Call me to hear when silence avoids a ruckus at home.
Scorpio
Meetings and agreements come under favorable stars. If relationships with colleagues or partners have been strained, today's serious talk will help to ease the situation. After an uncertain few weeks, you can at last get things moving again. Love? You reach a deeper understanding tonight. Call me to hear when it's the best day to ask that favor.
Sagittarius
Matters concerning work, finances and wellbeing come under much better auspices today than they have done over the last few weeks. Payments and deliveries that were held up should come through. Thinking of making a fresh start? Start working on those plans now while the stars are so favorably attuned. Call me to hear when it's the best day to make that purchase for your home.
Article continues below advertisement
Capricorn
Much of what happens today is constructive and getting deeper into a creative project is most satisfying. Concerned about your holiday arrangements, the progress your children are making or problems a close friend might be having? Whatever has been holding matters up gets a most welcomed push forwards now. Call me to hear when good news comes through.
Aquarius
Whether it's you who's had an axe to grind or someone else, those difficulties you've been having with a certain someone over the last three weeks should begin to disappear. Domestically, home affairs receive a fillip and take on a more satisfying momentum from today. Call me to hear when to make that romantic date.
Pisces
Mercury, back on track now, is activating your day and bringing news, people and events to color your midweek. A decision has to be made and, since you have great judgment, you can proceed with confidence. Discussions with friends and colleagues are most constructive. Call me to hear when an invitation bowls you over.
To sign up for OK! Magazine's daily horoscopes on your phone, text the first three letters of your star sign (e.g., SAG) to 63422. Subscription is $2.99 per month billed until you unsubscribe plus message & data rates may apply. Send STOP to 63422 to unsubscribe. Text Help to 63422 for help. Premium charges will be added to your wireless phone bill or deducted from your prepaid account. Subscriber certifies they are the account holder or have account holder's permission. For more info, please visit http://www.okmagazine.com/horoscopes/
Participating carriers include Alltel, AT&T, Boost, Cellular One, Nextel, Sprint, T-Mobile, US Cellular, Verizon Wireless, and Virgin.