NEWS
What's in Your Stars?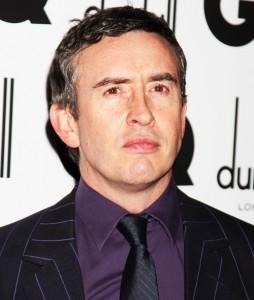 October 14
Today's celeb birthdays
1927: Roger Moore (83)
1939: Ralph Lauren (71)
1965: Steve Coogan (45)
1979: Usher (31)
Libra
Your household is extra lively today it seems, Libra, and you seem to be at so many people's beck and call. The answer is not to be rushed, to prioritize and to delegate. Money? Breathe a sigh of relief: finances are pleasing for a change. Call me to hear when to avoid a family ruction.
Article continues below advertisement
Aries
Relationship issues or discussions at work rumble on and there's a chance that you'll neither find much agreement nor people on your wavelength. But, when it comes to finances or detailed observation, you know what you're talking about. Hang on to that thought. Call me to hear when you mustn't give in to bullying behavior.
Taurus
Long distance negotiations, travel arrangements or documentation needs fine tuning today. Single? A chance encounter livens up your evening and puts hope in your heart. However you're fixed, love is rekindling and desire is sharpening. Romantically, you could be in for a pleasant surprise. Call me to hear when some tough decisions are called for.
Gemini
Discussions about health and money are on-going. If you think a spot of retail therapy will lift your spirits, think again - a spending spree right now isn't the smartest thing to do. Instead, find satisfaction in finishing off a task and getting praise for a job well done. Call me to hear about your intensely emotional day.
Cancer
Conditions at home are still tricky. Chores are stacking up and loved ones need extra attention. But there are ways to either lighten the load or escape altogether, even if only temporarily. Getting out with friends would do the job nicely. And a spot of romance would be even better. Call me to hear when to be aware of someone's manipulative ploys.
Article continues below advertisement
Leo
It's hard to concentrate when there's so much going on. Stop for a moment and take a breather – your health and wellbeing must come first. Whether you're painting and decorating, redesigning the garden, entertaining the in-laws or just clearing up, home life is busy but satisfying. Call me to hear when a health matter may cause some concern.
Virgo
Extravagance could get the better of you. However, a little bit of money spent on yourself is a different matter and just what the doctor ordered! You may not have a moment to yourself but physically you're strong and raring to go. Call me to hear when to stand your ground against someone's belligerence.
Scorpio
Now, you can make up for yesterday's delays and frustrations. With positive action you can bring plans and projects together nicely. News and visitors may disturb your peace of mind, but that does at least liven things up. Sleep on that decision before you make it. Call me to hear when to expect difficult news.
Sagittarius
Either you're finding it difficult to reach people or what you have to say makes uncomfortable news. If possible, leave it until tomorrow when the channels of communication improve. Money and possessions? Lending or borrowing will only spoil a beautiful friendship. Best not go there. Call me to hear when to avoid a difficult financial entanglement.
Article continues below advertisement
Capricorn
The pressure is still piling up at work but you seem to be more on top of things today, which is good. Though you're an efficient person at the best of times, you will need to check over your facts and figures more thoroughly today. Socially, it's a lively evening. Call me to hear when to brace yourself for an emotionally intense day.
Aquarius
You really mean business now and with Mars, the high-octane planet of dynamic motion driving you on, you'll be making a dramatic breakthrough at work before too long. And, despite the serious business matters on your mind, this evening, it's time to ease off. Call me to hear about a disturbing premonition.
Pisces
This is a day, Pisces when you can touch people's lives with your understanding and philosophy and give wise counsel to those in need. They will benefit, and so will you. The evening hours are best for travel or for putting in that long-distance call. Call me to hear when to give a certain dominating person a wide berth.
To sign up for OK! Magazine's daily horoscopes on your phone, text the first three letters of your star sign (e.g., SAG) to 63422. Subscription is $2.99 per month billed until you unsubscribe plus message & data rates may apply. Send STOP to 63422 to unsubscribe. Text Help to 63422 for help. Premium charges will be added to your wireless phone bill or deducted from your prepaid account. Subscriber certifies they are the account holder or have account holder's permission. For more info, please visit http://www.okmagazine.com/horoscopes/
Participating carriers include Alltel, AT&T, Boost, Cellular One, Nextel, Sprint, T-Mobile, US Cellular, Verizon Wireless, and Virgin.