NEWS
What's in Your Stars?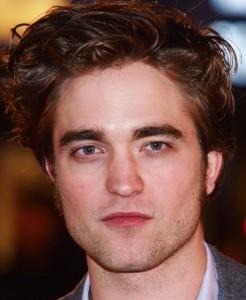 May 13
Today's celeb birthdays
1950: Stevie Wonder (60)
1964: Stephen Colbert (46)
1986: Robert Pattinson (24)
Aries
Just when you thought you'd nicely balanced the books and got your finances sorted, you find other reasons for spending your cash! Fortunately, new trends are coming into force that will distract you and help to break this reckless habit. Make new plans today. Call me to hear when to have that discussion with the boss.
Article continues below advertisement
Taurus
The planetary pattern is changing, bringing one cycle to a close and opening a new one. These are exciting times and with the hint of change in the air, you must stay open to all new developments. Your ideas are heaven-sent and will get the ball rolling now. Call me to hear when you mustn't leave things to the last minute.
Gemini
Recently, the pressure has been on social affairs and dealings with others and, by now, you've probably talked yourself hoarse. No wonder then, that you're feeling a little weary and needing some down-time. Maintain a low profile today, cancel engagements and switch off that mobile phone. Call me to hear when you must curb your impatience.
Cancer
Think big, Cancer. If you want to get on in your job and get noticed, work on your presentation style, PR projects or other high profile involvement. This is no time to be a shrinking violet. It's high time you showed the world what you can do! Call me to hear when to avoid throwing good money after bad.
Leo
You've reached an important peak in your career and quite rightly, you're enjoying the rewards that hard work brings. Now, you could have your eye on a completely new project. Either that or you're getting to grips with some sophisticated new technology. Official matters pose a challenge. Call me to hear when to avoid a clash with the boss.
Article continues below advertisement
Virgo
You have plenty of reasons to feel positive right now. These may be early days yet but you know you've embarked on a whole new chapter. It's a big wide world out there and new doors are opening in front of you. Be bold, step through! Call me to hear when you must put security first.
Libra
Money matters are targeted today. Check your change carefully and be on the lookout for banking errors and other financial hassles. There's a glimmer on the horizon as you get wind of a new project, or perhaps even a new job, coming up soon. Call me to hear when silence avoids a ruckus at home.
Scorpio
That occasional tug-of-war between you and your partner isn't anything that can't be resolved - especially with an impending New Moon and a reawakening on the cards. So look beyond the present and start making plans for a better, brighter future straight away. Call me to hear when it's the best day to ask that favor.
Sagittarius
What you need right now is stimulation. If you've been feeling jaded with the same old routine, seeking out some new experiences will soon have you feeling refreshed and inspired. After all, variety is the spice of life. So go out there and choose your spice. Call me to hear when it's the best day to make that purchase for your home.
Article continues below advertisement
Capricorn
Being a Capricorn can sometimes be all work and no play. Not today, though, because relationships are starred. The Sun is lighting up your romantic affairs and life takes on a more exciting turn. Talks of future plans and holidays, too, quicken the pulse. Call me to hear when good news comes through.
Aquarius
People are unreliable and perhaps someone isn't pulling their weight around the house. Beware – partners, colleagues or clients could be short-tempered and it won't take much to light their fuses. Don't wait until you get to the end of your tether: lay down the law first. Call me to hear when to make that romantic date.
Pisces
The past few weeks must surely have felt like a time when you've been watching and waiting and wondering when on earth the lights are going to change from red to green. Happily, someone has just pressed the button. Plan your next move but don't rush headlong today! Call me to hear when an invitation bowls you over.
To sign up for OK! Magazine's daily horoscopes on your phone, text the first three letters of your star sign (e.g., SAG) to 63422. Subscription is $2.99 per month billed until you unsubscribe plus message & data rates may apply. Send STOP to 63422 to unsubscribe. Text Help to 63422 for help. Premium charges will be added to your wireless phone bill or deducted from your prepaid account. Subscriber certifies they are the account holder or have account holder's permission. For more info, please visit http://www.okmagazine.com/horoscopes/
Participating carriers include Alltel, AT&T, Boost, Cellular One, Nextel, Sprint, T-Mobile, US Cellular, Verizon Wireless, and Virgin.