NEWS
What's in Your Stars?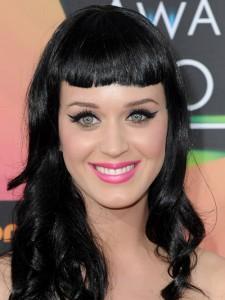 October 25
Today's celeb birthdays
1984: Katy Perry (26)
1985: Ciara (25)
Scorpio
You and your partner may not agree on everything that happens today. In fact, getting a straight answer out of them could be quite frustrating first thing. Arrangements? Leave important scheduling until after lunch when people are more amenable and events fall more easily into place. Call me to hear when to look out for banking errors.
Article continues below advertisement
Aries
You may be uncharacteristically muddled this morning, in a rush, prone to errors or liable to miss an important appointment. Under the circumstances, it's best not to tackle any financial matters or business dealings before lunch. The afternoon especially favors delicate or secretive affairs. Call me to hear when arrangements are likely to come unstuck.
Taurus
Not all dealings with others go smoothly first thing. But a dream can come true where a certain someone is concerned. It fits today's big news nicely which is that love is flourishing. Do something really special for someone close just to show them how much you care. Call me to hear when to avoid a shopping disappointment.
Gemini
Perhaps it's a new project, challenge - or even a certain someone - that's making you feel good about yourself. Whatever it is, you seem to be thriving, if not even blossoming on it. But slow the pace first thing otherwise you'll run yourself into the ground. Call me to hear when a promise made won't be kept.
Cancer
Though it may not seem it early on, you have lucky stars working their magic for you. They're lining up a romantic interlude and if your heart misses the odd beat or three, you'll know you're in love! Creative projects fare well this afternoon. Call me to hear when your blind spot could let you down.
Article continues below advertisement
Leo
Life just wouldn't be life without its little annoyances. But, once you've brushed those aside, you'll soon realize the day has good things to offer. Concentrate your energies on home and domestic affairs. Stay close to those you love later on today. Call me to hear when people are frustratingly unreachable.
Virgo
Even though your mind is on higher things today, Virgo, and on people and places further afield, it's business as usual. And though it could be a somewhat abrupt start, you'll find that people help to smooth your day. Expect better news this afternoon. Call me to hear when a job isn't worth doing.
Libra
Petrol, fares, getting out and about – it's all going to cost. And finding motivation early morning is quite tough when there are so many irritations. But things do gel and get easier as the day progresses. This afternoon, a fact-finding mission turns up something very interesting. Call me to hear when a journey is not worth making.
Sagittarius
You have a pretty hefty schedule lined up for today. Just be careful that you're not over-stretching yourself this morning. Whether you're working on private affairs or giving solace and support to someone in need, what happens this afternoon will make all your efforts worthwhile. Call me to hear when an agreement is not worth the paper it's written on.
Article continues below advertisement
Capricorn
It's a battle of wills this morning, Capricorn. Physically, mentally and emotionally, you could be under strain. Digging in your heels won't help. It's calm diplomacy that's the game to play if you want to get the upper hand. By contrast, the afternoon is a delight. Call me to hear when a mistake goes through unnoticed.
Aquarius
See what you can do to make today a work-and-stress-free zone. Trouble is, with so much to juggle, you're restless to get on. But beware of false starts this morning. Developments both at home and at work come under far more favorable stars this afternoon. Call me to hear when a date will need to be rescheduled.
Pisces
Today opens all kinds of avenues for you. But the best news is that love and romance are flourishing. Do something really special for someone you love today to show them how much you care. As so often happens, everything seems to occur at once. Call me to hear when a domestic arrangement is more trouble than it's worth.
To sign up for OK! Magazine's daily horoscopes on your phone, text the first three letters of your star sign (e.g., SAG) to 63422. Subscription is $2.99 per month billed until you unsubscribe plus message & data rates may apply. Send STOP to 63422 to unsubscribe. Text Help to 63422 for help. Premium charges will be added to your wireless phone bill or deducted from your prepaid account. Subscriber certifies they are the account holder or have account holder's permission. For more info, please visit http://www.okmagazine.com/horoscopes/
Participating carriers include Alltel, AT&T, Boost, Cellular One, Nextel, Sprint, T-Mobile, US Cellular, Verizon Wireless, and Virgin.