NEWS
What's in Your Stars?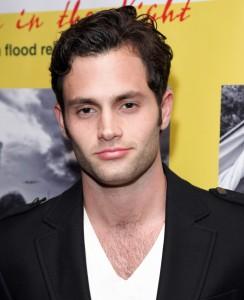 November 1
Today's celeb birthdays
1986: Penn Badgley (24)
1972: Toni Collette (38)
1972: Jenny McCarthy (38)
Scorpio
This week's cosmic action marks a time of endings and new beginnings and today's action sets the ball rolling. It wouldn't hurt to start asserting yourself from the very outset and to push for what you want. Meetings and greetings from colleagues and friends warm your heart. Call me to hear when you simply can't please all of the people all of the time.
Article continues below advertisement
Aries
You've hit the ground running today and you're prepared to throw yourself into your work with great gusto. If it's support from someone in a position of authority that you're looking for, you'll get it today. So take this golden opportunity to ask for what you want. Call me to hear when to turn a difficult situation to your advantage.
Taurus
If partnerships (whether intimate or professional) have been uninspiring, or love prospects thin on the ground, rest assured that things will change – and perhaps sooner rather than later. The plans you make, the people you talk to or the meetings you have today pave the way. Call me to hear when you must subtly chase up those leads.
Gemini
You could say you're in two minds about a certain situation, person or project. Take your time to think things over today while the trends are positively in your favor. You've reached an interesting turning point and this is the breakthrough you've been waiting to make. Call me to hear when a lapse in concentration could cause mistakes.
Cancer
The stars are pointing to new developments where heart interests are concerned. What you start today, who you meet or talk to, sets in motion a train of events that could have a happy outcome. It's an interesting day in more ways than one. Call me to hear when you must think things through before making that decision.
Article continues below advertisement
Leo
It's easy to go over the top when things are going well. But today, much is in your favor and the future is looking rosier than it has done in ages. Although there are deep issues to consider, you're determined to rise above. You're definitely making progress. Call me to hear when it is vital to make your needs clear.
Virgo
Your mind is working on deeper issues today and finding connections with others. At meetings, people will find your response, understanding and appreciation reassuring. News, whether personal or professional, gives you an uplift. At home, that nesting instinct is getting a hold! Family affairs are pleasing. Call me to hear when it's best to turn the other cheek.
Libra
Yearning for a different lifestyle, a more deluxe environment or a place with more room? You'll find yourself making plans today that could take you one step closer to that dream. Physically, you may be feeling a little tired. Pace yourself and get a good night's rest. Call me to hear when to avoid disagreements at home.
Sagittarius
Today's pleasing developments make you feel good. Career matters? A new approach at work could result in more cash coming your way. The signs are that a bright idea will not only stimulate your creativity but will also help to boost your earnings nicely. Call me to hear when to back off a potentially tricky domestic issue.
Article continues below advertisement
Capricorn
Best foot forward, Capricorn! You may still be recovering after the weekend, or even suffering from jet-lag. But there's lots to do, arrangements to make and people to liaise with. A conversation has a deep resonance. But it still pays to play your cards close to your chest. Call me to hear when to take a piece of news with a pinch of salt.
Aquarius
Developments at work go your way and a little ingenuity on your part could catapult you into pole position. Given the starry line-up, it looks as if your moment of glory is nigh! Keep your ear close to the ground – you could hear something to your advantage today. Call me to hear when the devil is in the detail.
Pisces
If you usually dread Mondays, you should find this one a pleasant exception. Love, camaraderie and travel brighten your day and get your week off to a really cracking start. Whether socially or professionally, it's pitching in with others that pleases and brings success. Call me to hear when your expectations could be dashed.
To sign up for OK! Magazine's daily horoscopes on your phone, text the first three letters of your star sign (e.g., SAG) to 63422. Subscription is $2.99 per month billed until you unsubscribe plus message & data rates may apply. Send STOP to 63422 to unsubscribe. Text Help to 63422 for help. Premium charges will be added to your wireless phone bill or deducted from your prepaid account. Subscriber certifies they are the account holder or have account holder's permission. For more info, please visit http://www.okmagazine.com/horoscopes/
Participating carriers include Alltel, AT&T, Boost, Cellular One, Nextel, Sprint, T-Mobile, US Cellular, Verizon Wireless, and Virgin.